Ganglands 1.401 Apk Strategy Games Android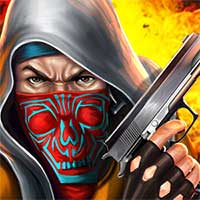 Ganglands 1.401 Apk

Strategy Games

Android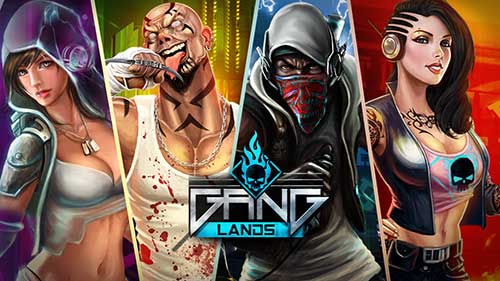 Do you have the guts and the brains to survive these crime infested lands, homie?.. Do you have what it takes to be a gangster?
Recruit thugs, street soldiers and convicts with deadly vehicles at their disposal to your crew as you dive headfirst into the bloody world of cartel fights and turf wars in a bid to raise from the lowly slums of skid row to the apex of the criminal underworld.
Ganglands is a fun blend of shrewd tower defense strategy and intuitive mobile combat gameplay set in a criminal environment. Plan, play and outwit your opponents at every turn as you pit against players from across the globe.
► Protect your hood!
Build an impregnable neighborhood by exacting defense turrets, upgrading structures, hiring powerful lieutenants and deploying hidden traps to crush rival trespassers to dust.
► Get powerful lieutenant cards
Tactical nukes, Shadow strikes, Turbocharged crew, cloaking devices, you name it! These powerful lieutenants ranging from ex-military to wanted convicts offer their mercenary gangster services to only those they deem worthy! …And to anyone who pays them some money.
► Recruit a crew
Recruit and upgrade more than 10 unique troops from thugs to hummers and gunners to choppers and build your wreak havocking crew
► Play against real people in real time
Join millions of players as you form fierce rivalries and lasting friendships in your quest for power and reputation.
► Complete a thrilling underworld campaign
Fight your way through 7 sinister and at times goofy villains as you take on their turfs making your way to the top of the gangster chain
~~~~~~~~~~~~~~~~~~~~~~~~~~~~~~~~
Disclosure
The game is free to play, however in-app purchases are available for additional content and premium currency. In-app purchases range from $0.99 to $99.99.
Note: A network connection is required to play
This application is published, developed and managed by Mindstorm Studios. For the Privacy & Cookie Policy, please visit http://www.mindstormstudios.com/privacy.html
WHAT'S NEW
Do you have the guts and brains to survive these crime infested lands, homie?