Battle Skylands: Alliances 1.1.131 Apk Strategy Game for Android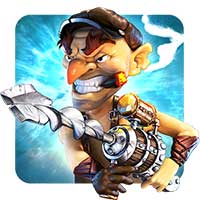 Online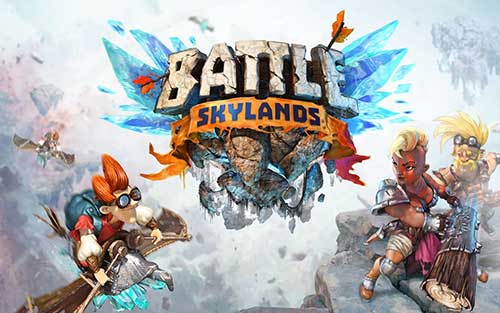 Become legendary in mighty battles! Build, conquer and expand your empire!
Enter the amazing world full of floating islands hidden high in the clouds. Build castle and expand your empire by conquering enemies.
Attack wild race of non-humans and compete with real opponents worldwide.
★ Full Combat Control ★
Battle with enemies in real time wars with full combat control. Master innovative combat techniques and give commands
to your troops as they approach to enemy castle. Employ different strategies by using variety of powerful units. Group them
together to use cumulative force and point target to destroy it completely.
★ Unique World ★
Skylands offer unique world composed with floating islands. Connect them by building strong and durable bridges.
Arrange your expansion islands to form defensive layout and prevent your opponents from successful raids.
Steal different types of boost and functional isles to increase resource production and keep your empire safe and deterring.
★ Real Time Battles ★
Establish strong and powerful alliance with your friends and help each other in real time battles with enemies. Build up alliance tower
and donate your army to keep empire secure. Call for allies during attack, wait for units to arrive and destroy enemies together.
Invite players to your alliance and compete with other clans in global ranking.
★ Spells and Armory ★
Produce different types of miracles and cast them at battlefield to make your troops stronger and more powerful. Use resurrection
when army is completely fallen and heal them to recover from damages. Use Hellfire to weaken opponent defense buildings and army.
Upgrade your troops and spells to make them tougher and braver.
★ Special buildings and economy ★
Produce and employ your villagers to boost resource production. Assign them to clear natural obstacles and make your empire clean.
Dig out treasures and collect coins to speed up constructions and exchange for resources.
Send your villagers currently upgrading buildings or let them pray for spells.
Features 
★ Grow breathtaking empire from variety of resources like iron, stone, wood or antigrav crystals
★ Get a boost with diversity of add-on islands to plug into your village
★ Command your army directly during raid with unlimited instant orders
★ Raise heavy defense and forge a great army to destroy organic enemies
★ Discover secret knowledge and choose right tactics to battle with players worldwide
★ Find out the modular world of islands connected with wires and bridges that can be freely rearranged in many ways with easy to use in-game editor
★ Train deadly forces: wild Amazon, strong Cholita, crazy Bomber, giant Fighter, powerful Hammer and more
★ Use specialised Mechanic while conducting a raid to speed up stealing opponent's bonus isles
★ Build up economy power using complex citizen management system
★ Let villagers pray for miracles and call for them at battlefield
★ Compete in global ranking and evolve into all time leader
★ Rescue and revive your troops lost in epic battles on enemy territory
★ Classic mobile MMO RTS gameplay mixed with unique features and placed in scenery of Skyland
★ Give orders with your finger and group army into divisions to beat the strongest military defenses
★ Create strong alliance with your mates and experience the progress together
Notice:
This app offers optional in-app purchases and requires internet connection.
SUPPORT
If you have any feedback, problem or idea please check out official site
or
Write to us:
[email protected]
WHAT'S NEW
WHAT'S NEW
Good day, Warrior!
Here it is… the hot update of Battle Skylands – the finest strategy game on mobile!
* * * What's new * * *
Winter theme removed
Thanks for playing Battle Skylands and noticing us about problems and ideas for more improvements! Feel free to let us know at [email protected]
Good luck at the battlefield!