Battle Tales 1.3.1 Apk Role Playing Games Android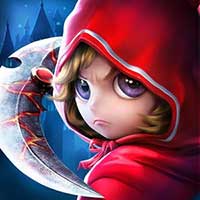 Battle Tales 1.3.1 Apk

Role Playing Games

Android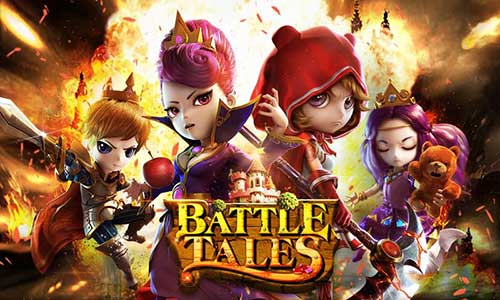 Battle Tales, the very first fairy tale RPG battle game, is here for you!
Produced by Camel Games, "Battle Tales" is a 3D RPG battle game with a creative fuse of world known fairy tales. With its fresh design of interface, 3D hi-def images, and generous rewards, the Land of Oz is waiting for you!
【What Makes it Special】
– Girls are in battles!
In these fairy tales filled with wars, everything is beyond imagination.
Cinderella stole Prince Charming? Why is Snow White carrying an arch and arrows?
Little Red Riding Hood became an assassin? The world of wonder heroes is calling out for you to save it!
– Girls are digging the game!
Hi-def 3D images, real-life animation, chic online dancing parties and social system are all making girls fall in love with this game.
– Dazzling special effects
Real-time battle system paired with rich sound and lighting effects enables players to be fully immersed within the storylines.
– Dreamlike scenarios
4K hi-def images rivals with the dreamy lands of Avatar.
【What to Play】
– [Adventure PVE]: Normal and elite stages are filled with generously rewarding tasks for you to discover and complete.
– [Arena PVP]: the Arena is a competitive place to win battles and fill you with honor and pride.
– [Peak Loot]: Pick a rival of similar competence, loot their divine equipment pieces and forge new ones of your own.
– [Tower of Magical Vines]: Challenge the monsters of the magical vines, and get Gold and Magical Crystals as rewards.
– [Dancing Party]: Have a blind date with a princess or prince! Take a break from battles and enjoy some dances and flowers, and get some Gold and Diamonds along the way.
– [Guild Clash]: Lead your guild to battle against rivals, conquer fortresses, and expand your territories.
Battle Tales Homepage:
www.battletale.net
WHAT'S NEW
New Features in Ver. 1.3.1
– Player's character now can be upgraded to golden, and lv. cap is increased to 150
– 12 golden allies and a few outfits added
– A new event "Moneybags" appears in Fairyland
– Some bugs fixed