Underworld Empire 3.30 Apk Role Playing Android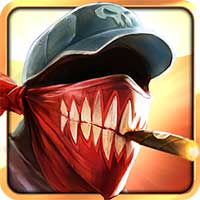 Online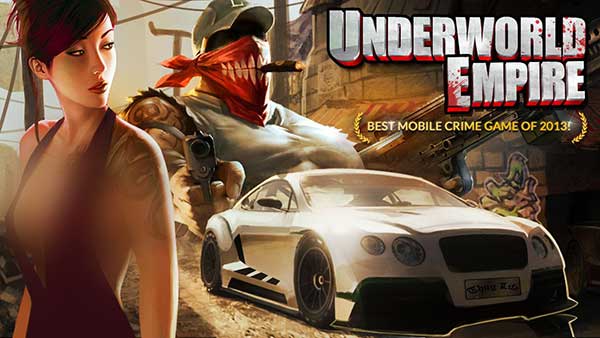 THE BEST ONLINE CRIME SYNDICATE GAME!
Play with MILLIONS of players NOW in the LARGEST, most INTENSE, SOCIAL CRIME MMORPG!
Lead your EMPIRE to DOMINATION!
Choose your allegiances to different criminal empires: the diabolical CARTEL, sinister SYNDICATE, ruthless MAFIA, or battle-tested STREET GANGS!
ANNIHILATE and EXECUTE other LIVE players!
GROW your CHARACTER and EMPIRE!
AND LEAD SOLDIERS, GANGSTERS, MOB BOSSES to become a GODFATHER!
BUILD YOUR ARSENAL
▶ Over 1000 Common, Uncommon, Rare, Epic, and Legendary items
▶ Tons of melee weapons, guns, rifles, cars and assault vehicles to take your enemies down
▶ Boost stats and customize your attacks with powerful weapons
▶ Arm Lieutenants with the best gear and weapons and lead your Empire to victory
▶ Complete ""jobs"": rob casinos, break friends out of jail and take over territories
GUNS FOR HIRE
▶ Select top lieutenants to lead your Empire
▶ Customize your empire with over 50 unique Lieutenants with unique abilities
▶ Take down the competition with unique Lieutenant powers
▶ Level up and fuse your Lieutenants to make them more effective
DEFEAT POWERFUL BOSSES
▶ Team up with up to 200 other players to take down powerful bosses
▶ Show off your skills and scale the real time boss battle leaderboard
▶ Earn epic loot and bragging rights by beating the toughest bosses
ALL OUT UNDERWORLD WAR
▶ Join or create your own Empire with up to 80 players
▶ Battle to become the toughest Empire in 80 vs. 80 Empire Wars
▶ Every player has a strategic role. Play as an Enforcer, Heavy Weapons, Sniper or Assassin
▶ Earn the most experience and upgrade hundreds of skill by participating in PvP battles
HD DISPLAY GRAPHICS!
▶ 1080p ready for a hi-def gaming experience
OPTIMIZED FOR ANDROID
▶ Supported on tablets of all makes and sizes
By downloading this game, you agree to the Terms of Service, Privacy Policy and the License Agreement.
WHAT'S NEW
New Content:
▶ Join the Boss Heist! – Mini Event for Epic Shards & Mysterious Tokens
▶ Bind your email for increased security protection, and receive rewards
Optimization:
▶ Lieutenant sorting on Combine page
▶ Insignia now has a better filter
▶ Faster loading while editing seats
▶ Tech Lab optimization
▶ Clear cache
▶ New EvE interface
▶ Bug fix