Dragon Eternity MOD APK 3.6.1 (Full) Android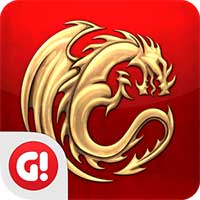 Dragon Eternity MOD APK 3.6.1 (Full) Android
Removed due to copyright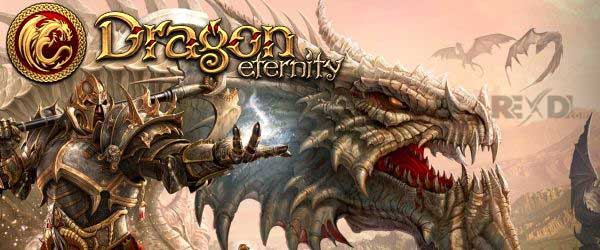 Dragon Eternity is a free cross-platform fantasy MMORPG made by Game Insight LLC for mobile devices or your browser on your pc or laptop.
The two great Empires Sadar and Vaalor have been wrestling for the control over the continent of Tartu. But the former foes have to join forces when an ancient enemy—the spawn of dark Shaab Gods—returns to enslave the Dragon World and casts a spell of sinister blight on all living things.
Once you've chosen your Empire you become a warrior and start making your way in the beautiful, but dangerous world of Adan. Dive into the fascinating story, meet complex characters, fight uncanny monsters; join battles with other players, play all kinds of mini-games and set into motion grand events that will affect the fate of the Dragon World.
Game Features:
unbelievably beautiful and diverse locations: from deserts and tropical islands to forests and mountain ravines.
over 70 mini-locations: caves, huts, bandits' lairs, and so much more
mundane weapons and magical attacks
3 battle styles to choose from at any moment: berserker, paladin, or witcher
a dragon companion to summon in battle
giant pangolins or wolves as mounts during battles
the ability to summon skeletars and captured creatures for help
dozens of different weapons and battle suits
hundreds of useful objects and tools types
over 1500 tasks
90 hidden object and solving puzzles mini-games
6 different types of PVP battles including unique Sea Battles
special events
free-to-play
WHAT'S NEW
— New Battleground for players of level 9 and higher: Ruins of the Ancient Capital.
— Each battle is rewarded with Experience, Valor and Conqueror of Seven Bridges Reputation.
— Players with the best performance are additionally rewarded with Heroism and bonus Valor.
— Battle rewards are doubled for winning team.
— Ruins of the Ancient Capital come with a list of new Achievements. Check out the Trials of Will tab for a new challenge: the Undisputed Champion of the Ancient Capital Achievement.