Top Eleven 2020 – Be a Soccer Manager 9.0 Apk for Android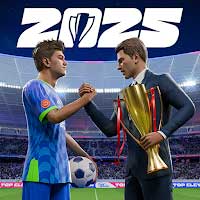 Online Game
Top Eleven 2020 – Be a Soccer Manager
"To become successful you need to know your team, think a lot and outsmart your competitors. That's why I'm excited to be involved with Top Eleven – the game that's a great example of how to perfectly blend team management, skills and passion" – José Mourinho
Top Eleven is the most played online soccer management game with the community of more than 100 million registered players. Challenge your management skills and get real experience of leading a soccer club.
Enjoy playing Top Eleven while:
Creating winning formations and best strategies for your team
Bidding for top players in live auctions
Making sensational transfers on live transfer market
Building and upgrading your own stadium with all surrounding facilities
Supporting your team in amazingly realistic 2D live match, that will help you make better decisions and affect the final outcome in real time
Challenging your friends in competition and friendly matches
Kitting your team out in official colors of more than 28 clubs from Premier league, Bundesliga, La Liga, Serie A and many others.
Playing in your own language anytime, anywhere, for free
Begin this unique journey. Become a soccer manager!
Have issues with the game or want to give a suggestion? Our Player Experience team offers support in 6 languages. Contact us at http://www.topeleven.com/support/ (in English) to get the fastest support ever!
WHAT'S NEW:
Top Eleven 2020 – coming December 4th!
Top Eleven 2020 comes complete with new soccer ground animations, exciting music, images & more, plus one of the biggest community requests from our Managers – an all-new Youth Academy! Develop the players that will carry your soccer club forward into a successful future!
As always, thanks to all of our Managers for another incredible year of Top Eleven – Be A Soccer Manager! Stay tuned soon for more info on new and exciting things to come!