Music Tag Editor Pro 1.0 Apk Unlocked for Android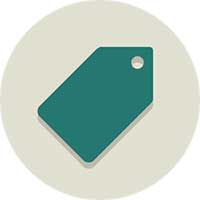 Music Tag Editor Pro(Tag Editor)
This is the Paid Version of Music Tag Editor
Music Tag Editor app – auto tagger is a material design music tag editor that introduces features like lyrics editing & album art editing to make the process of tagging your song files quick and easy.
Music Tag Editor Pro automatically updates the Media Store Database when changes have been made to files to ensure changes reflect on all other media applications.
☆ NOTE ☆
Please take note that some music players use their own databases and may take longer to reflect changes to files, a manual update may need to be invoked within the application if it is possible.
Music Tagger Currently supports the following file formats MP3, FLAC , M4A and MP4 audio files only.
It is also known as – Music Tag and album art editor.
☆ NOTE FOR KITKAT USERS☆
If you are running KitKat writing to external storage will not work unless you have rooted your device and applied the SD card permissions fix. This is due to Google removing external write permissions from 3rd party apps on Android.
Pro Only Feature:
❤ 38 Themes and Accent Colors
❤ Song Meta Data Editing
❤ Built in File Browser(Folder View)
❤ All Future Features
❤ Developer Love
❤ No Ads
Highlighted functions:
★Material design with easy to use interface
★Totally Free Tag Editor App no hidden charges .
★The Editor supports all popular Audio file formats.
★Supports Editing Multiple Tracks.
★Small size, low memory.
★Supports Playlist.
Innovative Feature:
❤ Folder Browsing to find music quickly.
❤ Memory efficient,takes very small amount of memory & easy to use .
❤ 2 Themes-Dark and Light
❤ 6 Theme and Accent Color.
❤ Reading and editing FLAC tags.
❤ Reading and editing M4A tags.
❤ Reading and editing MP4-Audio tags.
❤ Edit by Songs, Albums,Artists,Genre ,Playlist
❤ Seamless Integration with Marine Music Player
❤ Batch Edit Playlist songs
❤ Auto Music Tagger, automatic Music Tagger
❤ Manual editing currently supports MP3s,FLAC, M4A and MP4-Audio
❤ Reading and editing Appropriate ID3v3 tags
❤ Batch editing music files and albums
❤ Applying album art in android database to music files
❤ Batch applying album art in android database to music files
❤ Applying album art from storage to files.
❤ Updates Android Media Store after changes are made to MP3, M4A,MP4-Audio and FLAC tags.
❤ Reading an editing lyrics on MP3 M4A,MP4-Audio and FLAC files
❤ Built in Media Scanner
Become a Beta Tester :https://play.google.com/apps/testing/us.music.musictaggerpro
Having an issue or got a suggestion? Drop us a mail! [email protected]
Album and Artist images used in the screenshots are licensed under Public Domain License:
https://creativecommons.org/publicdomain/zero/1.0/
WHAT'S NEW
*fixed a urgent for pre lollipop devices