Twitch 6.0.0 Apk for Android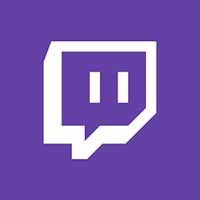 With Twitch for Android, you can watch broadcasts of the games you love and chat with the players you follow. Whether you're into League of Legends, Call of Duty, Minecraft or even Clash of Clans, we've got you covered.
Features include:
Live and recorded video of top games, players & esports events
Interactive shows by Xbox, Sony, Riot Games, Blizzard & other developers
Full-featured chat, including chat-only mode, even if the channel is offline
Ability to follow channels and games you wanna keep tabs on
Chromecast support
WHAT'S NEW
Sixth Sense: We are so excited about this latest update we're bumping our version number to 6. We are introducing Extensions in Mobile and you'll be able to watch Ads to earn Bits!