Turbo Download Manager 6.21 Apk + Mod Full Android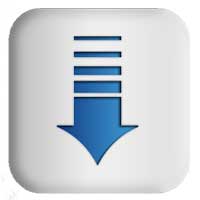 Ad-Free
⚡ TDM The First Download Accelerating app in the Android Market!
Long Press on a link from your favorite Web Browser > choose "Share Link" > "Turbo Download Manager" and start your download in turbo speed! ☆ From the makers that first brought Download Acceleration to Mobile Devices.☆
⚡ TDM is an excellent tool for those who are constantly in touch with the web. An Easy and Fast way to share a link from your Web Browser and download all type of files from movies, roms, music, zip, pdf, doc, excel, iso files without waiting for hours for your downloads to complete. Turbo boost your speed by enabling multi threading and fine tune it with additional speed performance settings. You can pause and resume anytime. Queue multiple downloads. Go ahead and turn off the screen on your device it will continue the download and even let you know when it's finished! Download directly to your SD Card (Lollipop and above devices)!
⚡ What does TDM do or NOT do?
TDM works with most Android Web Browsers (Stock, Firefox, Dolphin, UC Browser) to let you Download Files Faster from Web Pages.
TDM does NOT offer free files itself.
TDM does NOT offer a file web search.
TDM does NOT work with YouTube due to Google's Terms of Service.
TDM does NOT work with File Sharing Sites that require login.
TDM works ONLY with direct URL HTTP links.
TDM will NOT increase your download speed beyond the maximum bandwidth provided by your Internet Provider or the maximum speed provided by the server you're downloading from.
⚡ How does it work?
TDM makes use of multiple connections to download files to your phone. The settings will help you optimize your speed even further. Not all Servers support multiple streams/connections, use "Connection per Download" = 1 or "Check Defensive Mode" in settings to reduce errors.
⚡ Features
Download Acceleration!
Unlimited file size downloads!
Web Browser support (Dolphin, Firefox, etc)
Queue/Pause/Resume/Recover features
Notifications with Download Progress
Multiple Parallel downloads
Utilize Maximum number of open connections
Up to 10 Parallel Streams Per Download
Buffer size optimization
Configurable Download directory
Add Url links manually
Start/Pause Queue
Normal/Turbo Mode option
Work in the background (even when phone screen is off)
Auto-rename files
Notifications (Visual/Sound)
Thumbnails for Movies and Photos
Single/Multiple Notifications
Download history
MD5 Hash validation
Restart Download from history
Download directly to SD Card (Lollipop+ devices)
⚡ Supported Browsers:
* Android Stock Browser (Long Press and choose "Share Link")
* Dolphin HD ("Long press" => "Share Link")
* Firefox ("Long press" on a link => "Share Link")
* Skyfire ("Long press" on a link => "Share Link")
* Miren
* UC Browser
* Boat Browser (Choose "Open")
* For all other browsers that support sharing links try Long Press on a link and choose "Share Link".
TDM only Downloads Files from Servers using Direct Links.
TDM doesn't support Web sites that require login or authentication.
** Some Web Servers might not support multiple connections, if so use "Connections per Download" = 1 under "Settings".
WHAT'S NEW
6.20/21
better optimization settings
fixed issues with queue
fixed browser address bar
fixed slow link search
fixed file size on download dialog
fixed slow auto-rename
fixed multiple submit
fixed multiple host resolution
faster ui refresh