Skit Mod Apk 2.2 (Full Premium) Download for Android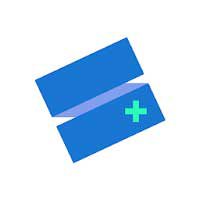 Skit is the simplest and smartest applications manager for your device. You can share or extract any user or system application in .APK format, view application hierarchy and much more!
Full control
Easily extract .APK file from any application (even system) and send it to your friends in any way you like. You can also remove any user application without any problems.
It\'s all about the details
The application provides a wealth of details about all user and system applications. A huge amount of detailed information starting from the date of installation and the last update date of the application to the amount of memory consumed by .APK file.
Application hierarchy
Find out how any selected application works from the inside. The list of activities, services, used permissions and even the details of the application signature certificate are in your hands.
Even more features in the Premium version
Premium version users will have access to even more features, such as:
Extensive customization options for the interface, including changing colors and themes;
Detailed statistics for all applications;
Deletion and extraction of multiple user applications;
The analyzer of not installed applications using an external .APK file;
And even more, are coming in future updates!
WHAT'S NEW