Replaio Radio – Music & Info Pro 1.5.6 Apk Unlocked for Android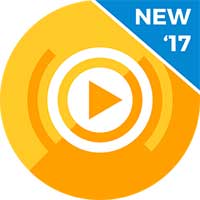 Replaio is a free online radio player providing access to more than 30,000 stations all over the world. You can listen to your favorite online radio stations and AM/FM stations available online, as well as discover new stations using the "Explore" feature!
With Replaio, great music and radio journalism are always right by your side. Wherever you are, you can listen to music, sports coverage, the latest news, and all your favorite programs.
Main features of Replaio
* Access to more than 30,000 radio stations
* Convenient access to your favorite stations
* Radio alarm clock with snooze feature
* Sleep Timer
* Favorite program reminders
* Customizable colors
* 4-level dark mode
* History of tracks played
* Ability to keep the screen awake
* Customizable buffer length
* Spotify integration
New in 1.5.0
* Android Auto support (beta)
* Select default playing quality
* Use cellular data (on/off)
* Hide unwanted buttons on the player
* Scrobble to Last.fm
* Set startup screen (favorite or browse)
* Some bugfixes
New in 1.4.0
* Smooth alarm volume up
* Favorite songs list
* Possibility to disable the album art on lock screen
* Google Chromecast support (beta)
Why Replaio?
Modern, intuitive, attractive Material Design interface with handy tabs
When creating Replaio, we strived to combine the most interesting features with a convenient and aesthetically pleasing interface. The Material Design interface, with its innovative new tabs, ensures quick and easy access to all features, no matter if you're listening to the radio at home or in your car. Want to tune in to your favorite station? Just tap the appropriate tab (always visible on the screen) and turn on the radio using large, convenient buttons. You can tap again to see the player with album art. Doesn't that sound cool? Try it out!
Stable listening free from disruptions
Replaio is a player designed with stability in mind. We want you to be able to listen to your favorite radio station immediately after tuning in, without disruptions or constant buffering – even with a slow Internet connection. Replaio allows you to customize buffer length within a range of 1 to 30 seconds. We are currently working on other features to improve the stability of your listening experience – we will release them soon.
Convenient access to a catalog of more than 30,000 radio stations around the world
You can find stations playing pop, rock, hip hop, electronic, jazz, classical, country, blues, even Christmas music. The app allows you to search for them by country or network (e.g. SomaFM). You can also access news and sports channels. Can't decide? Try the "Random" feature – we'll pick a station for you! Of course, you can also search for stations by name. If the station you want is not in our catalog yet, tap the "Add station" button and enter its name – if it's available, we'll add it to the catalog within 24 hours!
Spotify integration
Like the song you're currently listening to? Got access to Spotify? Great! Now you can quickly add it to your Spotify playlist and listen to it whenever you want!
We hope you like Replaio. It would be great if you left a comment in the store – it really helps us and motivates us to keep developing the app. Do you have any suggestions? Is there anything we should improve? If you think so, send us an e-mail or contact us directly from the app.
Replaio is a Hivedi sp. z o.o. brand. All other trademarks and registered trademarks are the property of their respective owners. Replaio is not affiliated with any of these companies. If you have any questions, please don't hesitate to contact us.
WHAT'S NEW
* Bug fixes
* Autoplay on start
* Autoplay on Bluetooth connect
* Better bluetooth support
* More coming soon!