Iron Force 2.1.1 Apk for Android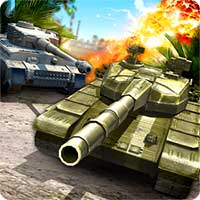 Iron Force 2.1.1
Apk for Android
Online Multiplayer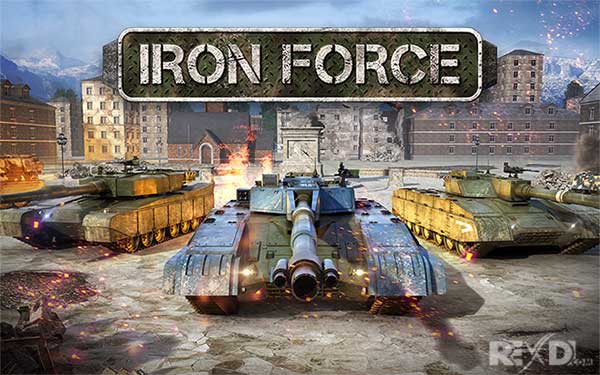 Free direct link download last version Iron Force from RexDl. Fight for your honor in epic, explosive online multiplayer tank battles. Join millions of players and take on legions of commanders from all over the world in team-based skirmishes and chaotic free-for-all conflicts.
ENLIST TODAY!
Jump into a tank and go straight into battle. Join one of the thousands of powerful Legions or start your own and become a force to be reckoned with.
STORM THE BATTLEFIELD
Roll into one of five stunning battlefields. Blow away anything in your sights in three frantic game modes: Free-For-All, Team, and Finders Keepers.
YOUR TANK, YOUR RULES
Choose from a range of powerful tanks then build it up to suit your playstyle! A deep upgrade system allows you to tweak firepower, speed, accuracy and more, as well as stat-boosting patterns and decals for a competitive edge.
IRON FORCE FEATURES:
Play online with friends or against players from all over the world!
Jump straight into the action and start battling immediately!
Join one of thousands of legions or create your own and build an army
Fight in three game modes: Free-for-all, Team, and Finders Keepers
Compete in weekly ranked tournaments to win awesome prizes
What are you waiting for, commander?
Important Consumer Information. This app: Requires acceptance of EA's Privacy & Cookie Policy, TOS and EULA. Contains advertisments for EA and its partners. Collects data through third party analytics technology (see Privacy & Cookie Policy for details). Requires a persistent Internet connection (network fees may apply). Contains direct links to the Internet and social networking sites intended for an audience over 13. Allows players to communicate via Facebook notifications and gifting. To disable see the settings in-game.
WHAT'S NEW
NEW TANKS
Commanders, we are proud to introduce three all new TIER 6 tanks: CENTAURUS, FORNAX and SERPENS.
HALL OF FAME
Take on the best and take your place in the HALL OF FAME! Both Legions and individual Commanders will get the chance to be placed amongst the elite so take to your tanks now and start earning your place.
WEEKLY CHALLENGE
The all new WEEKLY CHALLENGES will test your reactions and push your battlefield tactics to the limit!