Translate voice – Pro 10.8 Apk for Android Learn languages quickly and easily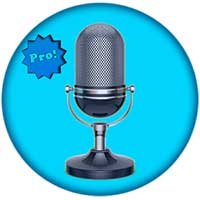 🎙 Translate in voice – Pro 🎙
🔊 Awesome voice translator, speech and translates all languages of the world.
📧 You can hold a conversation in any language , with the help of voice translator, translating different texts and use the button to talk application.
📚 Learn languages quickly and easily, speaks your language to translate written or spoken of in the language of your choice , more than 80 languages in 44 languages spoken text and voice.
📝 Also corrects spelling, word suggestion, preserves the history with your latest translations, share texts directly to IM , social networking, mail, search engine, notes and other applications you have installed.
🇺🇸🇩🇪🇰🇷🇯🇵🇨🇳🇫🇷🇪🇸🇮🇹🇷🇺🇬🇧🇧🇷
– Translates more than 80 languages.
– Voice input in all languages.
– History translations.
– Voice output in 44 languages.
– Word suggestions.
– Spelling.
– Share text directly to other applications.
🇺🇸🇩🇪🇰🇷🇯🇵🇨🇳🇫🇷🇪🇸🇮🇹🇷🇺🇬🇧🇧🇷
WHAT'S NEW
v.80
– Improved translations
– Share text from outside
– Recent languages
– Search History
– Expand long translations
– Clear audios cache
v.70
– New design
– Share audio with voice
– Change font size
– Select the color of the translations
– Modify the order of the history