Translate voice Pro APK 386 (Premium) Android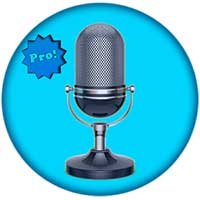 Translate in voice – Pro
Awesome voice translator, speech and translates all languages of the world.
You can hold a conversation in any language , with the help of voice translator, translating different texts and use the button to talk application.
earn languages quickly and easily, speaks your language to translate written or spoken of in the language of your choice , more than 80 languages in 44 languages spoken text and voice.
Also corrects spelling, word suggestion, preserves the history with your latest translations, share texts directly to IM , social networking, mail, search engine, notes and other applications you have installed.
– Translates more than 80 languages.
– Voice input in all languages.
– History translations.
– Voice output in 44 languages.
– Word suggestions.
– Spelling.
– Share text directly to other applications.
WHAT'S NEW
– NEW MAIN FEATURE! AI translation assistant
– New AI-powered Speech-to-Text (STT)
– Speed translation improved: Translate faster than ever
– New feature: Verb conjugation
– New feature: Definitions
– New Advanced Translations: Technical language
– Minor bugs fixed
Thanks for using Talkao Translate! We publish updates regularly on Google Play with speed user experience and reliability improvements to keep our app as good as always.