Easy Voice Recorder Pro 2.8.2 (Full Paid) Apk for Android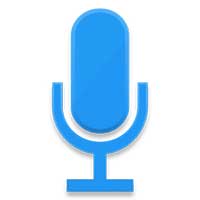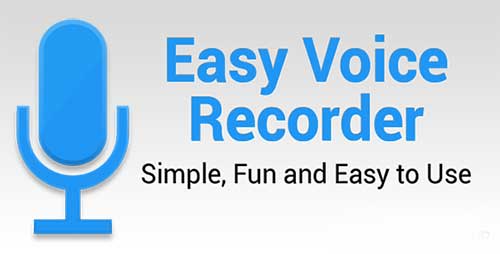 Easy Voice Recorder Pro is a fun, simple and easy to use audio & voice recorder. Use it to reliably record your meetings, personal notes, classes, songs, and more, with no time limits or ads!
Main features
★ Record to high-quality PCM and AAC, or use AMR to save space.
★ Share and manage your recordings easily, and transfer them to your computer.
★ Record in the background and control the recorder with a home screen widget.
You can also use powerful audio filters on supported devices, rename and delete your recordings, save them as a ringtone, integrate with Tasker and Locale, and much more.
Pro features
Here are just some of the additional features, available on supported devices:
★ Record in stereo.
★ Record with a Bluetooth microphone.
★ Boost input volume with microphone software gain.
★ Skip silent parts.
★ Manage and organize your recordings with folders, and save recordings to your SD card.
★ Control the recorder from anywhere using the status bar. Recordings can also be pinned to the status bar.
With many more enhancements and additions, and more to come in the future.
Support
Please test using the free version before upgrading to pro. If there are any problems, please contact us and we can troubleshoot the problem together.
Please note that Easy Voice Recorder cannot record phone calls on most phones. Some devices have known issues or may be incompatible, and recording quality varies between devices. On some devices, Bluetooth is supported only for phone calls, and not for application audio. If the app force-closes after an install or upgrade, your firmware may have corrupted the install. Please uninstall and reinstall if this happens.
For more information, please see the help ( http://www.digipom.com/easy-voice-recorder-help/ ). If there are any problems, please contact us and we can troubleshoot the problem together.
Additional Info
Terms of Use: http://www.digipom.com/end-user-license-agreement-for-applications/
Privacy Policy: http://www.digipom.com/privacy-policy-for-applications/
If you would like to help translate Easy Voice Recorder into your language, we would love to see you over at the translation project ( http://crowdin.net/project/easy-voice-recorder ). We also have a test group for alpha and beta testers ( https://groups.google.com/forum/?fromgroups#!forum/easy-voice-recorder-testing ).
Permission details
Photos/Media/Files – Save recordings to your external storage.
Microphone – Record audio from your microphone.