Voice Changer Voice Effects FX Pro 1.2.1 Apk for Android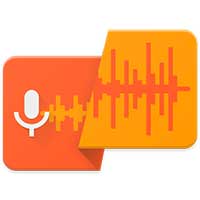 VoiceFX is a powerful voice changer app to transform your voice and your musics with audio effects.
You can also live playback your voice with voice effects and ear people talking live with transformed voice.
You can even stream live your changed voice to your media players or web browsers.
Available voice changer audio effects to change voice:
Chipmunk, Autotune, Robot, Female, Male, Kid, Strong, Double, Mask, Drunk, Slow, Fast, Sheep, Monster, Alien, Cave, Space…
The following features are available:
[✔] Record and change voice by applying audio effects
[✔] Save, share, set as phone ringtone or notification ringtone your changed voice as MP3
[✔] Load musics or other audio files to apply voice changer effects on it
[✔] Live playback your microphone and change voice live
[✔] Live stream your microphone and change voice live to media players or web browsers
More features and effects will come soon!
If you have any feature request or bug report please feel free to contact us: [email protected]
We hope you will have a lot of fun with our app.
Happy voice changing !
WHAT'S NEW
✔ Improved live voice playback
✔ Technical improvements and bug fixes
✔ Translation updates