Voice Changer – Audio Effects 1.7.1 (Premium) Apk for Android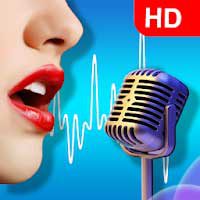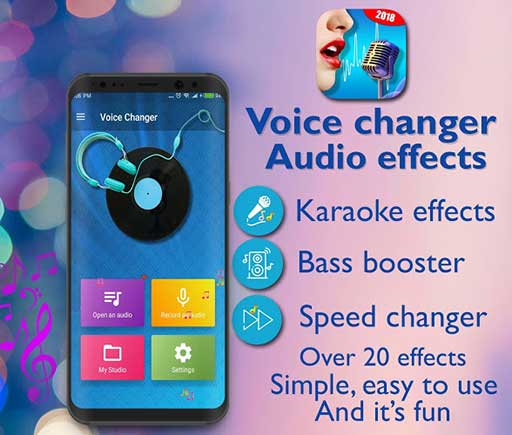 Voice Changer is 100% free, the interface is fashion and beautiful.
The program is very easy to use and can create awesome cool and cool sound effects!
Recording your voice in high quality sound or opening a music, apply effects, and share them with your friends.
The application supports a variety of effects and you can customize custom parameters to get the best sound effect for you.
Singing karaoke and recording are faster and easier than ever with Voice Changer! Using Karaoke effects with three customizing parameters: echo, reverb, mid for the best sound. Using Speed ​​changer effects with speed and pitch to edit your voice tone. Have fun and share your best recording files.
FEATURE, CHARACTERISTICS:
✪ Voice changer app supports many effects.
✪ Voice recording or built-in special effects let you change sound effects instantly.
✪ Customizable sound with effects: echo, Reverb, pitch, tempo, volume, bass, mid, treble.
✪ Listen to great music with bass booster.
✪ Have fun with speed changer (custom effects with Tempo and pitch).
✪ Share audio files with your friends via social networks.
✪ Record and change your voice directly. Save recording file with high quality sound.
✪ Set as ringtone, alarm, notification …
✪ You can sound like Robot.
✪ Turning your voice in to girls voice with feminine level(simple mode) and girly, soft voice, voice tone (advance mode)
✪ Turn your voice in to boys voice with masculine level(simple mode) and manly, pitch loud, voice tone (advance mode)
✪ Very funny sound effects like Helium, Chipmunk and Hexafluoride.
✪ Troll your friends with Alien, Giant and Kid sound effects.
✪ Like talking in phone with phone sound effects.
PERMISSIONS EXPLAINED:
✪ RECORD_AUDIO:
– To capture audio data from mic for recording function.
– The audio data do not send anywhere from your devices.
✪ READ_EXTERNAL_STORAGE:
– To read audio files from storage.
✪ WRITE_EXTERNAL_STORAGE:
– To save recording files.
✪ WAKE_LOCK:
– To provide stable audio playback.
✪ WRITE_SETTINGS:
– Set audio files as ringtone.
Hope you love this application. If you have any questions, feel free to email us: [email protected]
Thanks!
WHAT'S NEW
Happy New Year 20 million users or more.
Update version 1.7.4:
– Fix audio frame rate.
– new app design, new year 2021 theme
– Eliminate noisy sound when saving sound file in standard quality.
– Added audio trimmer after saving sound, more tools will be added later.
– Fix reported problems.
Updated version 1.6:
– Add new music effects
– Update music browsing by file, save sound by tag.
– Add a simple speed changer that is easy to use.