Stone Age Begins 1.76.20.40 Apk for Android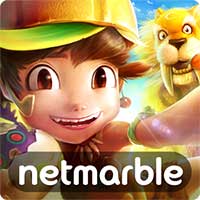 Current Version: 1.76.20.40

File size: 84 MB

Memorize:

www.ReXdl.com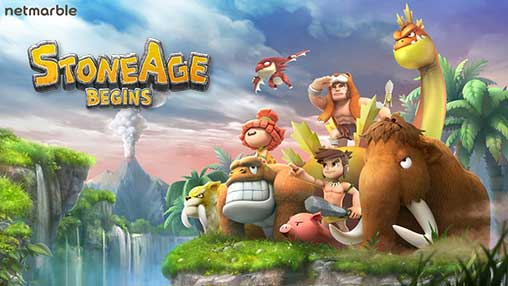 Stone Age Begins
The Return of the No.1 RPG
★ Massive Stone Age Begins Update ★
[Mythical Mecha Pets update]
– New Mythical Mecha Pets Update!
– See the new Horkakibot and Mecha Nordor for yourself!
[New and Updated Content]
– PFM-300 is Now Open
– Returning Player Event
– New Pet Costume System
– New Meld System
<< About the Game >>
▶ Capture Your Pets ◀
– Collect the Pets that YOU want.
– Capture Pets during battle and tame them.
▶ My Kind of Pet ◀
– Level up stronger and faster with the Growth Rate system
– To customize and strengthen your Pets!
▶ Real-time Conquest ◀
– Participate in real-time multi-player battles
– Join a 4-player Conquest Team and win tons of rewards!
▶ Real-time Arena ◀
– Intense strategy battles all take place in real-time
– Use various tactics to crush your opponents!
▶ Mechanical Dinosaur Raid ◀
– Golros the Mechanical Dinosaur is ravaging the world of Tecktonika.
– Band together to challenge the Raid Boss!
▶Natural Selection◀
– Play 6 vs 6 match!
– Win the battle by strategically placing the strongest pets!
———————————————————–
■Request for Access■
For Android 6.0 or higher, the app will ask
for storage access during installation.
This authorization is for game data storage purposes only.
■Installation Notice■
1GB or more is required in device storage.
※ This app offer in-app purchases. You can disable this feature by adjusting your device's settings.
By downloading this game, you are agreeing to our Terms of Service and Privacy Policy.
Also, under our Terms of Service and Privacy Policy, you must be at least 13 years of age to play.
– Terms of Service: http://help.netmarble.com/policy/terms_of_service.asp?locale=en
– Privacy Policy: http://help.netmarble.com/policy/privacy_policy.asp?locale=en
WHAT'S NEW
– New Mythical Pet (Mecha Mogaros)
– New Heroic Pet (Kaenger)
– Add the Blacksmith System
– Improvement on Arena (PVP)