YouCam Makeup- Makeover Studio 6.7.0 (Full PRO) Apk Android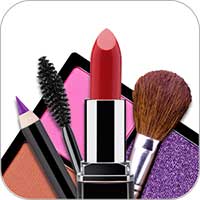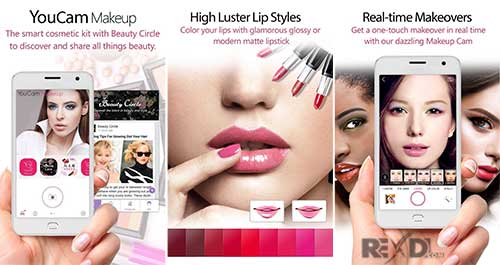 YouCam Makeup is the best makeover and hairstyle studio with lipstick, eye makeup, blush and more for your digital makeover! Create makeup looks, hairstyles and change hair color instantly. Makeover in real-time or on your photos. Stay stylish with makeup tips and tutorials using the best makeup app and luxury fashion guide.
Try on makeup in real-time with the live Makeup Cam. Get an instant makeover with hundreds of makeup & beauty looks that you can apply in real life! This instant makeover is just like a magic mirror! Love to play dress up like a barbie? Try the one-touch Fashion Week runway supermodel and wedding makeover looks!
YouCam Makeup Features:
Beauty Circle – The Social Community for All Things Beauty
◇ Makeup, fashion and style talk keeps you up to date with the latest trends
◇ Find style inspiration, makeup tips and more from expert Beautyists and other members
◇ Share to Facebook, Instagram and your favorite social networks
◇ Love shopping? Shop makeup products like lipstick and blush from your favorite brands
◇ Access Beauty Circle through YouCam Makeup or YouCam Perfect
Makeovers in Real-Time – Try Makeup and Auto Beautify Before Taking a Photo
◇ Makeup Cam lets you try on complete looks virtually, like using a magic mirror!
◇ Real-time skin beautifier gives you flawless skin by enhancing your facial features before any makeup is applied
◇ Get style ready for social media with real-time effects and previews before you capture the shot
Flawless Skin & Face Editor – Always a Glamorous Look
◇ Flawless skin is yours with adjustable skin tones and effortless tans
◇ Face editor includes skin smoother and skin toner that restore the flawless skin you were born with
◇ Get face contours like Kim Kardashian!
◇ Add blush and remove shine for a pristine, natural look
◇ Change eye color and overlay makeup to style your look up or down for any occasion
Hairstyle & Hair Color Changer – Salon Styles in Dozens of Shades
◇ YouCam Makeup can try on a hairstyle over any face thanks to super-accurate facial detection
◇ Dye your own hair and color your hair any way you want!
◇ Hairstyle choices and haircuts range from long hair to short hairstyles to curly hair or straight
◇ Hairstyle colors and hair color tools include all natural looks
Eye-catching Makeovers – Create Unique Eye Makeup Styles
◇ Change eye color instantly for an edgy new look
◇ Make your eye color shine with smart tools that conceal under eye circles, remove red eyes and even enlarge your eyes
◇ Edit eye makeup style and color with hundreds of eye shadow options
◇ Mascara tool instantly adds volume and length to your lashes
◇ Make your eyes pop with natural looking Double Eyelid creator
Eyebrow Editor – Find the Best Eyebrow Style for Your Face
◇ Powerful eyebrow editor lets you color or trim existing brows for a subtle change that will soften your facial features
◇ Complete style makeovers for your arches. Our eyebrow editor can replace your brows with dozens of colors and shapes
Glossy Lips & Gleaming Teeth – A Natural, Confident Smile Every Time
◇ Lipstick and lip gloss, choose between classic matte color or shine colors, depending on your mood
◇ Whiten your teeth instantly with teeth whitener
WHAT'S NEW
Check out what's new in this update!
Try the exclusive NFTs looks on your selfie photos! Find them in photo mode under the NFT tab.
Combine your fave makeup + retouch tools into your own unique look!
Update now to try for yourself! P.S. If you're loving our app, don't forget to rate & review