Guardian Stone Second War 1.3.2.GG Apk for Android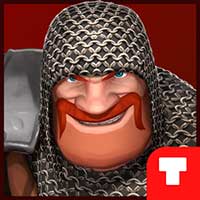 Guardian

Stone Second War 1.3.2.GG
Apk for Android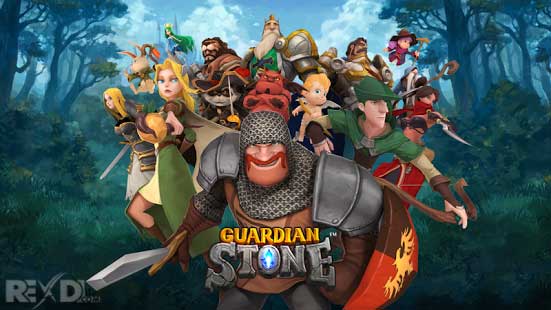 Free direct download last version Guardian Stone Second War from RexDl. Collect over 69 unique Guardians and join the epic mobile battle.
Team up with wonderful Guardians and fight against orcs, titans, and dragons!
Journey into a vast fantasy world and discover the mysterious Guardian Stones!
GAME FEATURES
SIMPLE TURN-BASED TAP CONTROLS!
• Fight intense battles and unleash fierce powers with dozens of unique powers for each Guardian on your team!
• Exciting turn-based battle system with simple touch control. Just tap to fire off the fireballs or swing your axe.
STUNNING 3D VISUALS!
• Highly polished 3D animation in the palm of your hand.
• Explore dozens of beautiful worlds and meet countless cute characters.
STRATEGIC EVOLUTION AND TACTICS!
• Enjoy the power of Runes as they empower your Guardians with major bonuses to stats and abilities.
• Choose your party of Stellar, Lunar, or Solar Guardians. Find the party for better, stronger, and faster Guardian tactics.
CHOOSE YOUR HERO!
• The Archer – Rain the arrows down on them or put one right between the dragon's eyes!
• The Mage – Wield the power of the arcane and wreak wondrous havoc on the goblins!
• The Warrior – Satisfy the bloodlust of this barbarian by charging blindly into combat!
COLLECT AND EVOLVE!
• Over 69 different Guardians to bring to the fight.
• Defeat hundreds of enemy monsters. Learn their tactics and take them down!
CUSTOMIZE YOUR SKILLS!
• Play your way! Choose your powers and abilities, and match them to your Guardians' strengths.
• Defeat Raid Boss Monsters or face off against Champion Guardians to receive a rare reward.
COMPETE IN THE PVP LEAGUE!
• Battle it out in the Brawler's Tavern with thousands of other players.
• Build your skill tree to receive awesome destructive powers!
TIPS TO TRIUMPH
• Log in daily for compiling rewards and bonus gear!
• Invite your friends for instant allies in the battle against the Chaos Dragons!
• Earn more experience points and gold by engaging daily dungeon events.
• Don't miss out on the unique dungeons and the big rewards from taking out the Raid Boss!
WHAT'S NEW
1. Balance in the Rune Dungeons have been changed and adjusted.
– Stamina consumption has been reduced across all stages.
– Experience received from Rune Dungeons for both Heroes and Guardians will be increased significantly.
– However, the amount of Gold received will be reduced slightly.
2. The Elemental Guardians description has been adjusted for extra clarity.