Rules of Modern World War 3.2.5 Apk + Mod (Free Shopping) Android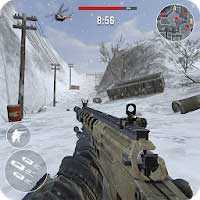 Offline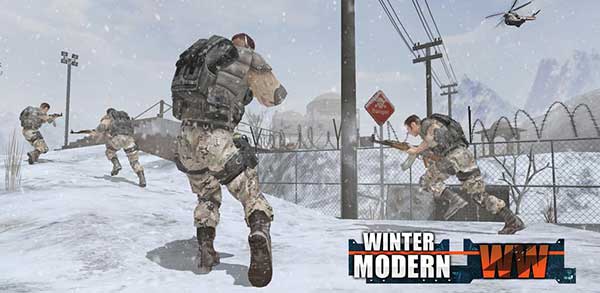 Here is your chance to enjoy intense new games matching the advance trends of best action games of all times for free offline! Feel the real thrill of playing as a fps soldier or as a member of special forces to fight and shoot against enemy soldiers and spies.
Experience the challenges as you combat with your rivals in new sniper shooting games.
Features of Rules of Modern World War 2020:
– Amazing Animation & Realistic 3d effects
– Easy and Smooth Controls
– Addicting FPS Action
– Smart Enemy AI System according to best new games 2020
– Modern Guns: like pistols, snipers, automatic rifles, shotguns, grenades!
– Play different modes with multiple battlegrounds and lots of thrilling missions
– Be the best shooter in every environment!
Thrilling Story-line:
Enter the best of gun games where your duty is to serve your country. You are an elite shooter from special forces and use weapons with advance aim system to shoot down all enemies in combat. You will fight criminals who are robbing civilians, hacking the intelligence of mafia gangs planning the drug dealing crime and saving hostages.
If you love playing then you'll find your favorite adventure here as you play the role of a secret commando in offline games released in 2019. Enjoy the top sniper games scenarios as you survive in different fighting areas.
Challenging Missions:
Call your best shooter skills, grab your shotgun and get ready for duty.
There are tons of challenging maps waiting for you which will test your sniper skills. Just one pack contains all the challenges of war games. Best part about these offline games is that you can play them anytime anywhere. Download now and play unlimited offline shooting mission games.
There are dozens of strategic objectives in best online gun games. Grab futuristic guns from arsenal and use tactics to defeat enemy soldiers to complete your duty.
EASY & SMOOTH CONTROLS:
Enhance your survival skills to a whole new level in every step using fps weapons in these new games.
These elite shooting games come with very easy controls that counts in best action games of 2019. On the games play screen, there is a target locator. Control movement of the player in this best shooting game with joystick. Your health bar and remaining bullets are highlighted on screen along with the number of enemy soldiers that are still on battleground. Become best shooter with auto shoot or you can be commando without it. All these controls make these war games very entertaining.
WHAT'S NEW