Zombie Hunter : Battleground Rules 1.5 Apk + Mod for Android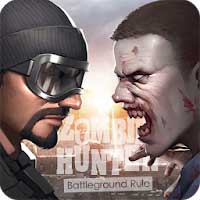 Current Version: 1.5

File size: 68 MB | 69 MB

Memorize:

www.ReXdl.com
Offline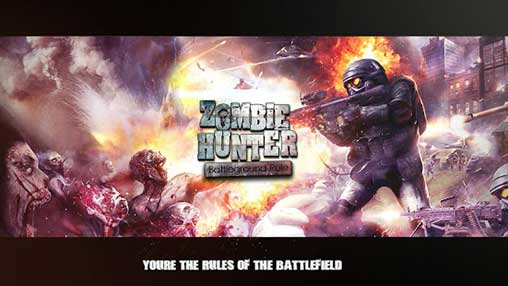 It's a desert island survival game. This is a dead and spreading arena. The zombie virus crisis has infected the deserted island town village. As the most powerful member of the special forces, you have been dropped into the desert island. To save the survivors and to stop the zombie virus from causing the city to harm the outside city is your mission.
But is there a real survivor here? At a glance, the deserted islands, towns, suburbs and beaches are densely packed with zombies. It is hard for them to find and save survivors. The infected humans have lost their sense and become bloodthirsty demons. Time is less, the respected hero, are you ready to become a real Zombie Hunter?
This is an exciting zombie shooting game , you can use a sub machine gun , a pistol , shotgun , sniper rifle to kill the zombies , and grenades , ice and other props to help themselves to blaze a new trail . Watch out for the evil clown . He is the crisis maker . However , as the final boss , he is not easily defeated . He should upgrade your weapon , aim , shoot and fire to make sure that every shot can cause real harm to the clown . Try to get the ultimate epic weapon – one of the most powerful sniper guns . He will make you invincible , a gun to save the city is not a fantasy , are vital to every action , aiming and shooting . You are shouldering the mission of saving the world !
You can choose an assault rifle or a sniper gun , a shooter or a sniper hidden in the dark , depending on your choice . Emergency hands to push , fearless . If you choose to become a sniper but you have to keep a strangely calm , no matter how crazy zombies , you have to calm the sniper , aiming and shooting ! The silent villas chamber , the old car repaired shop , and the ugly mutant zombies are everywhere . The exciting shooting competition will rush your adrenaline rush . Countless zombies are not terrible . what is terrible is that you have no comrades in arms of this desert island . You are a lonely hero . Hold the gun in your hands tightly , unlock the arsenal of powerful weapons , it will help you to survive .
Saving the survivors is one of your missions, but not the most important mission. When you save the survivors, the helicopters will not rush to rescue immediately. You have to find how to transfer the survivors. Your ultimate mission is to eliminate the zombie virus on the island, or if the virus flows into the outside world, the consequences will be unthinkable. Control your firearms, judge whether to open the sight on the zombie distance, and every shot may affect the final result of the battle!
This is a war to save the human race, and this victory depends on you as a hero and you are in the hands of the sniper rifle!
Game features:
A shocking gun shooting sound
Real feeling of bullet shooting
The horror of the zombies
Combination of various modes of assault and sniping
Ultra large 3D scenes and ultra far horizon
WHAT'S NEW