Gun Rules : Warrior Battlegrounds Fire 1.1.4 Apk + Mod Android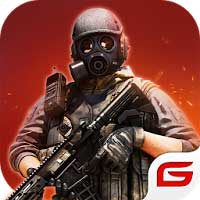 Current Version: 1.1.4

File size: 65 MB | 57 MB

Memorize:

www.ReXdl.com
Free Shopping
Offline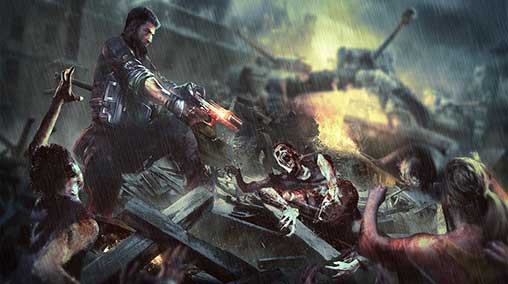 Dear hero, glad that you coming to the final trial battlegrounds. After completing this trial, you will become a member of the anti-terrorism team. Take up your weapon and seize your glory.
In this foggy Town, and there's no other survivor except you. You're running in this forgotten battlegrounds. All the experienced warriors have been infected by the zombies in the battlegrounds for the same kind.
When you feel the breath of danger, don't hesitate to pick up your gun to shooting. As the only survivor of this forgotten battlegrounds, the blood on your body that makes zombies feel crazy. They want infect you but you must resolutely assimilation, the arms back, let them know that you are the most powerful warrior, the whole town is full of fog timely infected zombies, but you need to make sure that you can still blaze a new trail, won the final victory in the battle with the zombie war.
Control to move. Don't be easily approached by the zombie. You are a doomed hero. A strong talent can make you aware of the existence of a zombie breath. You need to do is believe in yourself, then aim, shoot and fire.
The game is easy to play. You only need to control the hero to move. When aim the zombie, the weapon will fire automatically. The exciting battle rhythm will give you a surge of adrenaline, using TPS is third person shooter shooting mode, headshot collocation and flexible positioning, will let you in the field of zombies to enjoy the most pure gaming experience.
Pay attention to all the zombie dogs from all sides. They have extremely fast speed. You need to be vigilant at all times, to aim and fire as soon as they are close.
Upgrade your repository, and you need to ensure that you are faster and stronger in order to survive in the battlegrounds.
Hero, please start the third person fight, let all the zombies caught and fled the battlegrounds.
Features:
Flexibly to control and move
HDand 3D fog scene
Powerful fire fighting
A swift zombie dog
WHAT'S NEW
Flexibly to control and move
HDand 3D fog scene
Powerful fire fighting
A swift zombie dog