War Inc. – Modern World Combat 1.881 Apk for Android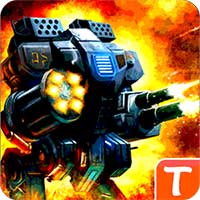 Online Game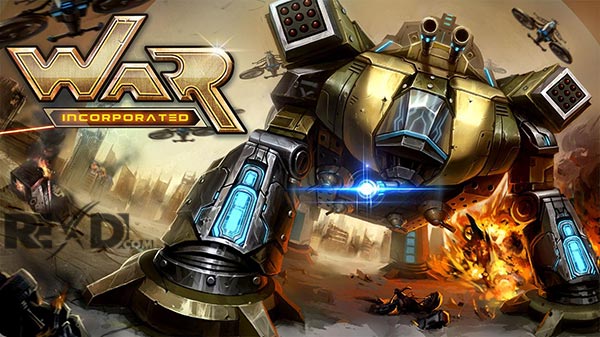 Command your army to victory in the epic MMO modern combat RTS game – War Inc.!
The year is 2085. In the wake of World War 3, leading governments have crumbled in the face of annihilation and a new power has emerged known only as the War Corp. Build powerful towers, form an advanced army, and conquer your enemies in intensive battles against rogue commanders and thousands of foes online in a world of war-torn lands for precious resources and glory!!!
War Inc. is a modern military strategy game with a stunningly detailed combat system, immersive battle gameplay, intelligent units, and in-depth strategy that will keep you planning, playing, and outwitting your opponents at every turn. Do your duty for the modern world and combat your foes. This modern war game lets you train your army to prepare for a multiplayer RTS battle at any time. Hire powerful Commanders, build an army of fast-paced Marines and Snipers, or heavy Mechs, Scorpion Tanks, and Walkers to reduce your enemy's base to rubble!
~~~~~~~~~~~~~~~~~~~~~~~~~~~~~~~~
Do you have what it takes to conquer and command the War Corp and rise to glory?
***FEATURES***
►AMAZING GAMEPLAY
The most comprehensive military battle game on the mobile! Deploy nuclear missiles to annihilate the enemy, send in drone strikes to carpet bomb the base, use precision demolition bots to break defenses, and send in heavy artillery for your ultimate ground assault!
►DEADLY ALLIANCE
Forge powerful alliances with fellow commanders and band together in your global quest for domination. Share units, help speed up production, and wage EPIC wars against enemy alliances to climb the ranks and win precious fusion!
►POWERFUL COMMANDERS
Hire and collect the most powerful command cards in the War Inc. universe and unleash true destruction on all who oppose your might! Death Rays, Ex-KGB agents, super secret HAARP weapons, Stealth and Shield generators, and many many more are just a tap away, awaiting your command!
►DEEP UPGRADE SYSTEM
Enhance your base regularly through detailed and thorough upgrades across all levels! Turn your Command Centre into an unbreakable fortress, level up your Chain Gun into a deadly machine, unlock powerful Researches and Upgrades, and enhance your walls to make your base impregnable!
►MASSIVELY MULTIPLAYER
Battle against foes from all over the world! Join millions of players online in combat to claim your stake in the War Corporation Rankings, pile up resources from enemy commanders, form friendly alliances, and band together in your quest for world domination!
►GRIPPING SINGLE-PLAYER CAMPAIGN
Battle through hundreds of missions given to you by the War Corporation against the Rebellion as you complete contracts, bring the rebels to justice, and uncover the dark truth behind the War Corp as the campaign unfolds!
~~~~~~~~~~~~~~~~~~~~~~~~~~~~~~~~
Do your duty for the modern world and fight back against the War Corp! Download War Inc. – Modern World Combat for FREE today and see if you have what it takes to command a military alliance to victory!
Note: A network connection is required to play
If you have any problems, suggestions, or would just like to drop us a note, please visit: support.tango.me
This application is published by Tango and use of this application is governed by Tango's Terms of Use. This application is developed and managed by Mindstorm Studios. For the Privacy & Cookie Policy, please visit http://www.mindstormstudios.com/privacy.html

.
For more information about other games that Tango offers, visit us at: http://www.tango.me/games.
WHAT'S NEW:
We're bringing MORE REWARDS for players including new Bonus Loot, Prime Product and various bug fixes