BetterSleep: Sleep tracker (Premium) 23.15 Apk Android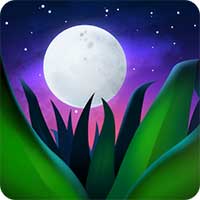 Sleep problems? Insomnia? Personalized white noise, sleep sounds and meditation can help you fall asleep!
Take back control of your sleep with Relax Melodies, the most popular sleep app featured in People magazine, Mashable and many more. Download the app, mix sounds, add a meditation and enjoy full nights of sleep like you haven't in a long time!
All the tools needed for falling asleep:
* 108 sleep sounds, white noise & melodies you can mix to create unlimited ambiences
* Five-day meditation programs to reach specific sleep goals:
Light Sleep
Stress & Anxiety
Dream
Deep Sleep (coming soon!)
Nap (coming soon!)
15 SOS insomnia sessions for immediate help
New content added monthly, including sounds
* 6 different brainwaves frequencies to enable you reach specific relaxation state. Binaural beat & isochronics sounds available.

Sleep easily, wake-up refreshed and improve your life in every aspect. Even your baby will have a better night!
Need help with the app or meditation? E-mail [email protected]
Eula: http://www.ipnossoft.com/eula
WHAT'S NEW
Sleep recording has arrived! Tracking nightly sounds is a key way to find out more about your sleep quality. Try it tonight by tapping the Moon icon in the app and listen back on all the lovely sounds you make while you sleep