Puppet Football Fighters – Steampunk Soccer 0.0.70 Apk for Android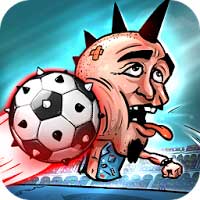 Online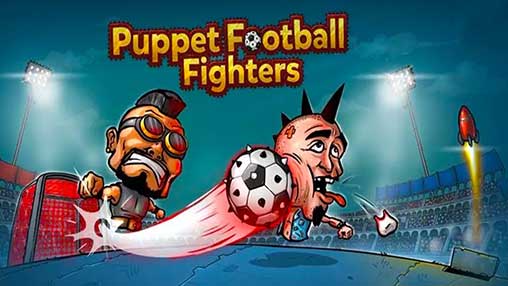 ⚽ FUNNIEST FOOTBALL FIGHTS in Steampunk Arena⚽
Shoot, kick, score and defeat your opponent in the most addicting pocket puppet football fighting game!
Can you beat all the arena finger puppets and become legend? Destroy other marioneta players with free kicks, upgrade your team and collect all the cards.
Puppet Football Fighters Features:
⚽ 100+ mad big head puppet characters
⚽ Special power ups in game – chewing gum, ice, slime, gypsum, super kick power, mega spring or speed
🏆 Arena and league season 2017/2018 with achievements, champions cup and highscores
⚽ Train your players, improve their power, health, speed and goalkeeper abilities
⚽ Attack with free kicks, heal your injured players and revive dead Bluehair Borja tactics
⚽ Real simulation of perfect physics, special collision model for ball and awesome goals
⚽ Upgrade your team, players and open free chests with great daily rewards
⚽ Defeat real people in leaderboards in big head 2 head fun mode
Fighting finger puppet could be for kids but it takes some skill to learn all the puppeteer tricks.
Choose your favourite finger puppet team and destroy your enemies. Pass like Bluehair Borja, kick like Plague Doctor Zizou and foul. Climb the leagues and unlock amazing new marioneta cards. Start mexican waves and see your Welder Nolito on the top of the charts.
Special ingame bonuses are new chapter – use ice and gum on the other marioneta, making it hard to play. There are lots of these game twists. Pick our own squad of cards – do you want Bluehair Borja from noxgames or Plague Doctor Zizou? You will get new players with increased statistics when you progress to new arena. It is your choice who will be in your perfect pocket puppet team.
Game is fully customizable – 4 different control schemes to make sure the user experience is the best. Practice free kicks in best physics simulation. When you reach the overtime, the goals will increase their size to speed up the match progress. Play offensive strategy like Hipster Halilovic, defense style or wide winger Plague Doctor Zizou and midfielder all at the same time…
Strategy tips for better finger puppet performance:
⚽ Stay before the goal and wait for chance to score
⚽ Hit the power ups and freeze the opponent puppet Welder Nolito
⚽ Forward and backward run can alter the free kick height
Collect all the epic and legendary finger puppet players like Bluehair Borja, Plague Doctor Zizou or Welder Nolito. Pick the the best big head team. Avoid getting hit in your big head by the ball like Hipster Halilovic.
We are happy to see your feedback in review and we can add new steampunk marioneta players. For more information visit our website NOXGAMES or our Facebook.
Collect special silver shields to get protection against negative power ups. Watch out for obstacles in advanced arenas. Wisely use defensive Welder Nolito and midfielder Hipster Halilovic.
Created by NOXPLAY 2017 – 2018
WHAT'S NEW
v0.70:
– Appsflyer tracking