Football Strike – Multiplayer Soccer 1.42.3 Apk for Android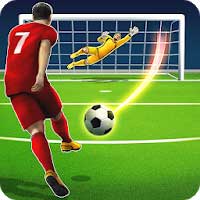 Online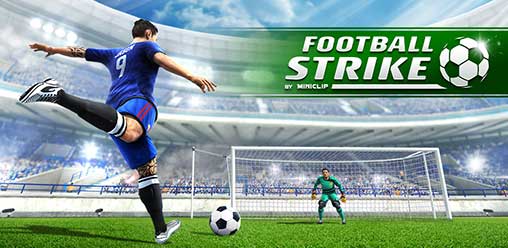 You've never played a football game like this before. Take on your friends in multiplayer free-kick face-offs, or make a name for yourself in the Career Mode!
Challenge the world across different online game modes! Hit the targets in a fast-paced, time-limited battle for points in Shooting Race mode, or take turns as both striker and goalkeeper in the one-on-one Free Kick mode!
Customise your striker and goalkeeper with tons of unlockable items! Show off your style or represent your team's colours!
Take on Career mode, travelling through different stadiums around the globe and taking on unique soccer challenges to unlock medals!
With simple, fast gameplay, Football Strike is easy to play and offers endless competitive football fun!
KEY FEATURES:
Take your shot and make amazing saves, all with the flick of the finger!
Play online in Shooting Race and Free Kick modes!
Play against friends or challenge players from across the world!
Represent your favourite team! Play as FC Barcelona, Borussia Dortmund, FC Zenit, FC Schalke 04 and more!
Conquer an extensive Career Mode to earn medals!
Upgrade your player and equipment and take on the world's best!
Fast-paced gameplay means there's always action!
— Download Football Strike by Miniclip NOW! —
This game needs an internet connection to play
Don't miss out on the latest news:
Like Miniclip: http://facebook.com/miniclip
Find out more about Miniclip: http://www.miniclip.com
TERMS AND CONDITIONS: http://www.miniclip.com/terms-and-conditions
PRIVACY POLICY: http://www.miniclip.com/privacy
WHAT'S NEW
• The Football magic is back with the Festival of Colors Season! It's time to join the party and crush your opponents to collect all the Exclusive Rewards!
• Get ready for the Colors Cup! Put on your best outfit and step into the pitch to compete and earn tons of Rewards with your victories!
• The Lucky Shot now features new levels! Test your skills and see if you can hit the most valuable targets!