PhotoLight – AI Photo Enhancer MOD APK Pro 1.2.20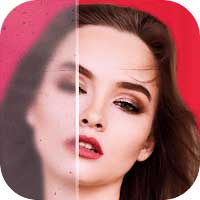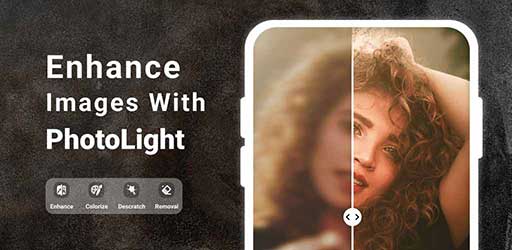 PhotoLight helps you achieve photo enhancement, so that your memories are no longer blurred!
Ready to unblur photo on your phone? PhotoLight AI Photo Enhancer is the best choice for you to restore old photos, enhance photos or remove objects from photos.
PhotoLight is a powerful photo enhancer based on the most advanced AI technology, showing amazing enhancement effects, which can instantly turn old photos 10 or even 20 years ago, whether they are blurred or damaged, into high-quality with one tap, just like taken by the latest mobile phones. It's excellent in portrait detail processing, showing stunning eye details and perfect skin texture.
With PhotoLight, you can easily enhance, colorize, and restore any photo. Bring new life to old photos and relive the good old days with your family and friends together.
Following conditions can be solved by PhotoLight:
Fuzzy pictures and low-pixel old photos left by old-fashioned cameras at home;
Compressed images downloaded from the Internet;
The photo is too small to be seen clearly when zoomed in;
Vintage black and white photos.
Damaged old photo with many scratches.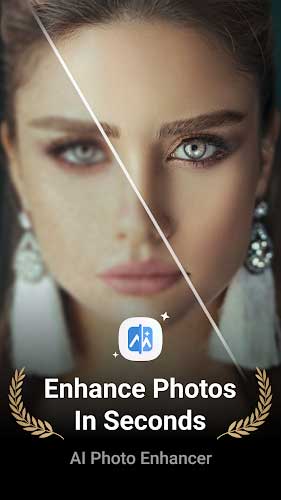 PhotoLight Main Features :
Smart AI Photo Enhancer
Upload the picture you want to enhance, and PhotoLight will automatically recognize the face in the photo. With just one click, you can easily enhance facial details and have a perfect face. Intelligently repair old photos, turn old, pixelated, blurred or damaged photos into high-definition photos, highly restore pictures without losing details. We also provide a variety of filters, beauty effects and background enhancement tools for you to choose. You can mix and match the effects you want to achieve.
Colorize Black And White Photos
Use the powerful photo colorization feature to turn old black and white photos into vibrant color photos in one click. At the same time, you can choose to enhance the picture and remove scratches, the processed picture will be clearer, and the scratches will disappear without a trace. The memory seems to go back to the distant past.Help you evoke those years and make memories more colorful.
Restore Old Photos
Restore damaged and scratched photos, bring old photos back to life. Remove scratches, graffiti, tear stains and other traces of time, share restored old photos with family and friends, relive memories!
Remove Unwanted People or Things
PhotoLight provides a powerful object removal function, quickly erases irrelevant objects, removes watermarks, passers-by, and finely repairs pictures, and handles details in place.
Make Photo Animation
Upload a photo of a face and wait a moment for a fun animation. Quickly create stunning and realistic animations for friends and family. No technical expertise is required, and no artistic knowledge is required. All it takes is a photo. More than ten animated templates for you to choose from.
One-click Sharing
PhotoLight brings you perfectly enhanced photos or animated videos ready to share on Instagram, TikTok, Facebook or other your favorite chat group with the most likes! Easy to operate, all you need to do is one click, then you can surprise your family or friends!
Operation with Zero Threshold
You only need to select the picture and upload it, give PhotoLight a few seconds, and it will do all the photo processing and enhancement for you. Even if you have never used similar software, you can get started quickly.
Download it now, try the powerful AI photo enhancer, witness the miraculous transformation of photos, and relive precious moments!
We welcome any feedback and comments, feel free to contact us.
About our permissions: Asks for permissions "READ_EXTERNAL_STORAGE, WRITE_EXTERNAL_STORAGE" to read your photos so that we can edit and save photos. We won't use this permission for any other purpose.
1. Optimize AI photo enhance speed.
2. Fixed some bugs and improve the photo enhancer.