Kismia MOD APK 2.0.16 (Premium) Android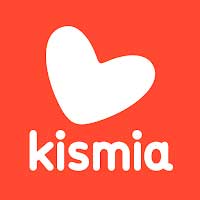 Kismia is an online dating app and site for serious relationships. Every day thousands of people from all over the world who are looking for a relationship register here to meet and chat with new people online, to find love, make a date, start a romantic relationship, and even to build a family.
Chatting and local dating on Kismia
A main feature of Kismia is the high user activity. Greeting templates make it easy to take the first step and meet people in your area.
You can search for a partner in the Dating section and via the "Suitable" and "They like me" lists. Each part has its own specific features:
1. The Dating Section. Here you will find single people whose goals are dating and meeting people or looking for new friends . This section shows your potential partner's name, age, and photo and allows you to indicate your feelings or to just move on to the next profile. You will also be given a compatibility percentage for possible matches.
2. The Suitable list. Here, you will find people who best match you according to your search parameters, helping you meet women or men you are most compatible with.
3. They Like Me List. In this list, you will find people who have liked you and to whom you can indicate your feelings in return.
The site allows you to meet new people nearby and make new friends online for free. So you can chat and connect with comfort and ease, you can opt for our additional Premium Subscription or VIP status options.
Safety and Security
We take great care to ensure security for all our online dating mobile app users. To avoid fake registrations and bots, we check every profile at the registration stage, checking the accuracy of the given information and the authenticity of users' photos.
The Kismia moderation process blocks profiles with fake information and wont accept inappropriate photos.
Other pros of Kismia
+ easy and free registration;
+ extended filters to search for suitable people;
+ dating goal and interests in plain view;
+ prompt and efficient support service.
Facts about Kismia
✔ Every day 6,000 couples get together on Kismia;
✔ Men and women over 30 date here;
✔ Real people only – all profiles go through a two-step verification process;
✔ It takes on average two weeks from getting to know each other on Kismia to a face-to-face meeting.
If you keep searching for a serious dating site and googling singles near me or singles in my area to find a girl or a man of your dreams — search no more.
Kismia has a proven 8-year long record of helping users meet single women and men all over the world.
The latest version contains bug fixes and performance improvements.