Kill Shot MOD APK 3.7.10 (Unlimited Ammo) Android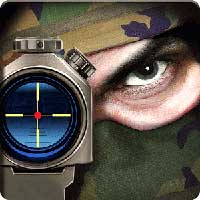 Online Game
Welcome to your new assignment.
You are a covert special ops soldier ready to play your part in dangerous military attacks and silent assassin missions. With access to powerful guns you will rely on your marksman skills to finish the job.
Travel deep into enemy territory to locate and eliminate hidden targets. Stare down your rifle scope, zoom in to find and identify the target. Take a breath…and pull the trigger to make the Kill Shot.
We need confirmed kills soldier. Good luck out there.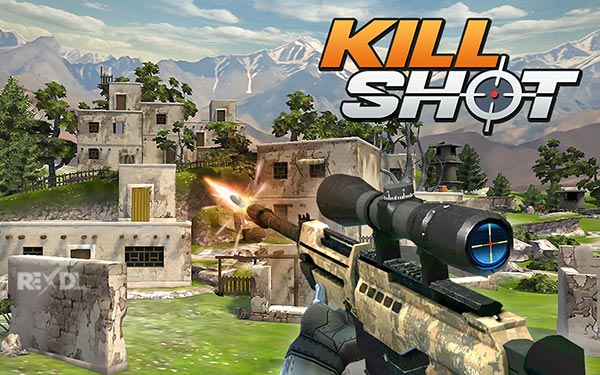 HIGH VELOCITY GAMEPLAY
Over 400 first person shooter missions to complete.
Awesome 3D graphics.
Unforgettable bullet cam kill shot moments.
30 unique maps and stunning locations.
DEADLY WEAPONS
65+ different weapons to choose from
Maximize your firepower with 4 weapon classes:
Sniper Rifle,
Assault Rifle
Shotgun
SAW Gun
Unlock powerful upgrades for every weapon.
KILLER POWER-UPS
Spotter – quickly find all enemies.
Slow-Mo – slow down time to line up the perfect Kill Shot.
Armor-Piercing Bullets – if you can hit it, you will kill it.
GOOGLE PLAY SUPPORT
4 Leaderboards to challenge your friends.
50 Achievements to complete and earn in-game rewards.
Kill Shot has full resolution support for tablets and large screen phones.
Kill Shot is rated 17+ and contains frequent/intense realistic violence. By downloading this app you are agreeing to be bound by the terms and conditions of Hothead's Terms of Use (www.hotheadgames.com/termsofuse) and are subject to Hothead's Privacy Policy (www.hotheadgames.com/privacy-policy).
©2015 Hothead Games Inc., Hothead, and Kill Shot are trademarks or registered trademarks of Hothead Games Inc., all rights reserved.
WHAT'S NEW:
Minor fixes and improvements