Critical Shot Online FPS Game 0.4.1 Apk for Android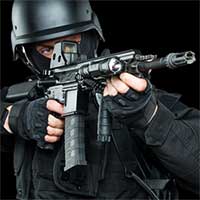 Online
Best Online CS style shooting game ever!
FEATURES
Multiplayer FPS Game
Team Deatmatch and Deatmatch game modes
Fast-paced competition
Legendary Counter Maps
Amazing Graphics
Hardcore Action
Offensive Game Play
WEAPONS
Beretta M9-Pistol
MP5-Submachinegun
AK47-Rifle
M16-Rifle
MK11-Sniper
And many skin options!
Bullets are ready to strike!
Counter enemies down!
Shoot the gun and start battle!
Go to gun strike!
Be Ready to rush counter enemies!
Counter your worst enemies, but make sure they don't strike first!
GO GO GO!
GIVE FEEDBACK
Game is in under ALPHA phase. Please write reviews or give feedback via sending email to [email protected] ,We will continue progress and add new features and content soon.
Facebook Page : https://www.facebook.com/criticalshotgame