Flop Rocket 100.0.19 Apk + Mod (Unlimited Money) for Android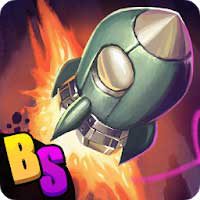 Offline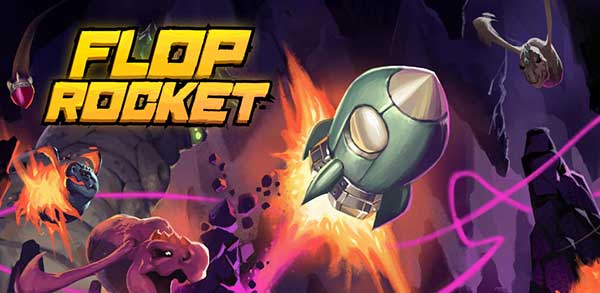 Pilot your Flop Rocket through a cave filled with stalactites, dangerous creatures, and other space-time anomalies as you try to prevent an underfunded space program from going bust. Why is your space program housed in a cave? GOOD QUESTION. Can you defy all odds and make it to space? BETTER QUESTION!
Get loads of features for FREE!
✔ Become an expert with the easy-to-learn, difficult-to-master mechanics
✔ Attempt a new challenge on every run with randomly generated missions
✔ Upgrade your ship until it flies like a dream with 4 research tracks
✔ Bomb spaceworms, nuke spaceducks, and blast stalactites by discovering powerups
✔ Boost your rocket to unimaginable levels of power with pre-run powerups
✔ Laugh maniacally as you pass by the crash ships of your BscotchID friends
Get even more by Buttering Up!
✔ Make only one purchase. Ever.
✔ Never see ads EVER AGAIN!
✔ 8 more upgrade tracks: go spaceduck hunting, max out your armor slots, and MUCH MORE
✔ Double your coin gains: Upgrade your rocket twice as fast
✔ Access premium BscotchID services: Cloud saving, cross-game Perks, and friends-only leaderboards
About the Studio
Butterscotch Shenanigans™ is an independent studio composed of three brothers. We make high-quality, often goofy, and punchy games designed to provide the most entertaining experience possible, while being fair to our players and to ourselves. Stay up to date with our studio at http://butterscotch-shenanigans.com
Support
We're just three people trying to get by in a competitive market, and sometimes we make mistakes. We aren't out to get you. If your game suddenly stops working, a purchase doesn't go through, all your save data is suddenly lost, or you encounter a bug, our FAQ will get you to the right place: https://id.bscotch.net/faq.php
Please note that BscotchID functions may not work for Android 4.4 or older devices due to the outdated TLS protocol.
WHAT'S NEW