Evolution: Heroes of Utopia Apk 1.6 Android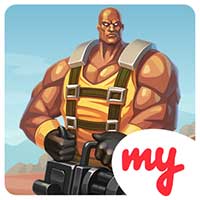 Ev

o

lution:

Heroes of Utopia

Apk

1.6
Android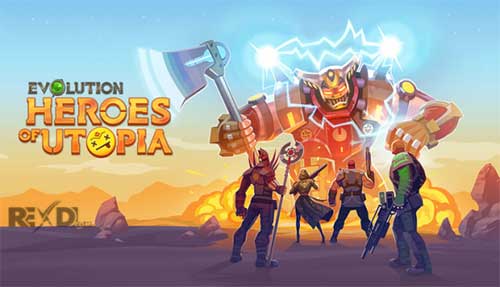 Free direct download last version Evolution: Heroes of Utopia Apk Android from Rexdl. Experience the incredibly beautiful and cruel world of Utopia!Heroes of Utopia is a game of a new generation, designed in the style of a revolutionary new genre, the "RPG-clicker". It's easy to learn and lets you quickly plunge into a vast world full of adventure and intrigue, dangerous enemies and various weapons, sinister plans and epic bosses! As you try to rescue Utopia, you will encounter five unique factions, learn dozens of different technologies, learn how to create weapons and possess psychic abilities. But most of all you will meet the twenty legendary heroes of Utopia, which are the only hope for saving not only your friends, but also the entire galaxy!
◆ Extensive leveling system: Gain new skills, upgrade weapons, rise to the heights of the evolution of Heroes!
◆ Based on the huge, detailed universe from "Evolution:Battle for Utopia", recognized as one of the best games of 2014 in the Google Play!
◆ Amass an invincible team! Up to 20 characters with unique fighting skills can fight by your side at the same time!
◆ Fight in the same ranks with friends and share your resources!
◆ Compete with players around the world in tournaments on a galactic scale!
◆ Independently produce ammunition for fighting the most dangerous opponents!
◆ Enjoy bright and rich cartoon style graphics!
◆ Relax, because in this game, all you need to do is tap away!