Encode: Learn to Code 3.5 Pro Apk for Android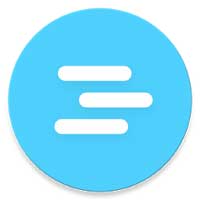 Learn to code or make webpages anywhere with bite-sized lessons.
The Encode Way
Encode is a totally new way to learn to code in JavaScript, HTML and CSS on the go!
Our method's simple: awesome bite-sized lessons with real code examples combined with interactive coding challenges that test out what you're learning (and, of course, complete with timely feedback, answers and handy hints).
What you'll learn
The World of Code: Learning to code doesn't have to be boring! Our coding path teaches the essentials from running quick calculations in code to using functions, with no prior coding experience required.
Web Fundamentals: Ever wanted to start making webpages, but just didn't know where to start? Our Web Fundamentals path is perfect for you. We'll teach you the essentials of HTML and CSS, the two languages that sit behind every beautiful website, by making mini webpages using real code.
Encode Pro
Encode Pro is an in-app purchase (IAP) available for purchase within the app. The IAP removes ads, unlocks extra challenges in the coding path and unlocks optional coding mini-topics in the coding path.
Start learning to code today!
WHAT'S NEW
– Improved web course structure
– Improved app stability: fixes reported crashes