ScanDroid code scanner (PRO) 1.7.3 Apk for Android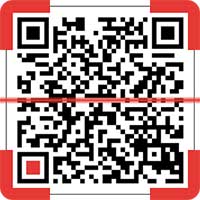 ScanDroid is an easy and fast application which let you read QR/barcode scans.
ScanDroid is extremely easy to use, simply point to QR or barcode you want to scan and it will automatically detect and scan it. No need to press any buttons, take photos or adjust zoom.
Supported formats
Right now application is designed to read following formats:
• Contact Information (meCard, vCard)
• Calendar Event (iCalendar)
• Wi-Fi Network
• Geo location
• Payments
• SPD (Short Payment Descriptor)
• Bitcoin (BIP 0021)
• Phone number
• E-mail (W3C standard, NTT DoCoMo – MATMSG, [email protected])
• Web URL
• Google Play store link
• SMS
• Books
• Products
• Plain text
Additional features:
• Support for many different formats (QR, Barcode, EAN, ISBN, UPCA and others!)
• Ability to scan more than one scan at once
• Save money by comparing scanned products with QR & Barcode scanner in shops with online prices (Amazon, eBay, etc).
• View a history list of all of your past scans
• Turn your camera light on/off (if it has one) for better results in dark places
• Share your scanned results via Facebook, Twitter, SMS and other android applications
Requirements:
In order to use ScanDroid, your device must have a built-in camera (and permission to use it).
Internet access is needed only if you would like to take additional actions on scanned result i.e.: visit websites, use navigation etc.
Other permissions like i.e. 'Wi-Fi access' are only needed for particular actions, i.e. if you would like to connect to scanned Wi-Fi network configuration.
Free version
This application is also available in free version, it is recommended to first try free version on your device to test compatibility.
WHAT'S NEW
* Support for Android Oreo
* Minor bug fixes and improvements, external library update
* Android 4.0.3 is now required