Avoid It 1.1.9 Full Apk Adventure Game Android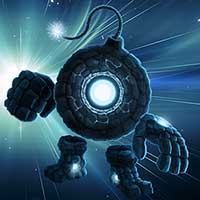 Avoid It 1.1.9
Full
Apk

Adventure Game

Android
Offline

Nomination and Selection
– MomoCon 2015 – Indie Game Award Showcase Finalists
– 2015 BicFestival (Busan Indie Connect Festival)
The ultimate test for survival has just begun!
There is no safety. Every single step is a new daring maneuver as you run, jump and roll through the hills of an ancient civilization, featuring a variety of traps that only grow in difficulty. Run for your life from a nightmarish tentacled horror that wants to see you exterminated!
You are Zero, the lone survivor of your people, tasked by the spirit of your father to take your family's ethereal light energy to the top of the mystic hill. Beware adventurer; the road will be an uphill battle, with jaw dropping surprises around every corner of this beautifully stylized challenge.
"Bounce like your life depends on it" – Pocket Gamer
"Press the wrong button and a grisly end could be met." – Dual Shockers
"The controls, art, music and game play are top notch." – DroidGamers
FEATURES
# ARE YOU A GREAT PLAYER?
Endless thrilling traps installed throughout each exciting stage
Plot your best strategy on the run, as you jump and roll your way to survival
Challenge yourself to 30 stages of increasing difficulty, and 20 even more challenging stages to come
Finish without a scratch? Receive the ultimate title of official GREAT!!!
# ONE-TOUCH INTUITIVE CONTROLS
Tap to jump
Press and hold to roll
Release to slide
# BREATHTAKING SOUND
Immersive tribal ambiance
Pansori soundtrack of traditional Korean instruments and African rhythms
All SFX recorded live and acoustically
More stunning AVOID IT original tracks to come
# DARK ADVENTUROUS WORLD
A compelling story-driven aesthetic created by some of today's finest graphic artists
A beautifully illustrated, mesmerising world
Astonishingly stylish design
# NOT YOUR TYPICAL FAIRY TALE
The story of supernatural beings struggling to protect nature's light
An intricate narrative told through stylized graphics and cutscenes
———————
Studio RO appreciates all of your time and interest in playing AVOID IT!
We are grateful for your feedback, ratings, and support!
Time to get your game face on… AVOID IT if you can!
WHAT'S NEW
– Delete ad