The Room 51 Full 2.1 Apk Adventure Game Android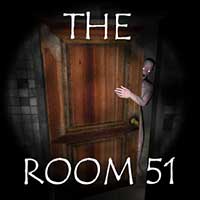 The Room 51
Full

2

.1

Apk Adventure Game Android

The full version of Room 51
The Room 51 is a "survival horror" game that after waking up in a strange room, we try to escape and avoid at all costs be food for a creature that lurks and chases throughout the game, we use objects, mix and solve puzzles …

unfit a game for children under 12 years and people sensitive to shocks, it is advisable if you are brave enough, play with headphones 3D surround sound and total darkness or in dim light.

Because the graphics is advisable to use a device with the following features:
– Android 4.4 or higher.
– Quad-Core Processor 1.2ghz above.
– 1.5GB of RAM or higher memory.

The game menu includes a section to reduce the graphics load the game and make it more fluid for those devices that are more limited.
WHAT'S NEW
fixed several bugs