Memrise Learn Languages Free Premium 2.94_2044 Unlocked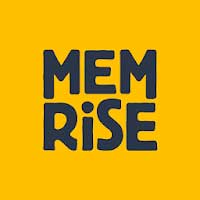 Current Version: 2.94_2044

File size: 28 MB

Memorize:

www.ReXdl.com
FEATURES
Scientific learning system boosts your brain to learning 44 words / hour
Multiple game modes drill different aspects of memory: Visual Learning, Review & Strengthen, Rapid Recall + more
Choose from 1000s of courses in 100s of languages, all totally FREE
Adaptive engine tracks your learning and helps you review at just the right time
Example sentences, audio, video
Millions of members worldwide use Memrise to learn over 200 different languages – including Spanish, French, German, Portuguese (Brazilian Portuguese and European Portuguese), Mandarin Chinese (traditional and simplified Chinese Characters), Cantonese, Japanese, Korean, Italian, Irish, Welsh, Dutch, Danish, Swedish, Finnish, Catalan, Icelandic, Polish, Russian, Arabic (standard Arabic, Moroccan Arabic, Egyptian Arabic, Gulf Arabic etc)… and even constructed languages from Esperanto to Klingon, Toki Pona, Dothraki and Na'vi.
SCIENCE BEHIND MEMRISE
Designed by Ed Cooke, world-renowned memory coach, Memrise makes use of memory-enhancing techniques confirmed by extensive scientific research.
In collaboration with University College London, Memrise runs The Memrise Prize – an annual $10k cognitive science competition to discover the most efficient methodology for learning vocabulary. The most effective methodologies from the competition are fed back into learning games on Memrise.
WHERE ELSE CAN YOU FIND US?
WHAT'S NEW
Memrise: → ✖️
You: You've made some updates and stamped out some bugs?
Memrise:
Memrise: ‍‍‍
You: Does this one mean "Thank you. The Memrise Family love having you here?
Memrise: YOU CRACKED IT. You're so good at this game. 10 points to you!
You: What do points get me?
Memrise: erm. ¯\_(ツ)_/¯. But it was fun right?
You: ……well. Thanks for fixing the bugs. I'm gonna go practice my French now.
Memrise: AU REVOIR!