Yummy Gummy 2.60.2 Apk Mod Android
Yummy

Gummy
2.60.2
Apk Mod Android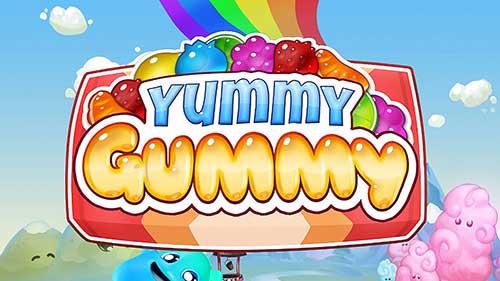 Treat hungry tummies to gushing gummies! Come set sail in an all new puzzle adventure to Yummy Gummy Land. Made with a juicy twist, this match-3 game serves up just the right amount of fun and challenge in every level.
Swipe sugary sweets by connecting candies into chains for your fruity friends to fill their jelly bellies. Float through cotton candy clouds and over the rainbow river as you explore the luscious lands. Match your way to sweet victory!
★ Everlasting gameplay with hundreds of juicy levels
★ Sweet moves make delicious combos
★ Fruity friends float on when they're full
★ Achievements keep you playing longer
Connect With Facebook:
★ Get free lives
★ Unlock new lands
★ See friends' high scores
★ Save your progress across all devices
LIKE: https://www.facebook.com/yummygummygame
FOLLOW: @YummyGummyGame
DEVELOPER INFO: Zindagi Games creates revolutionary and exciting adventures that change the way friends and families play, interact, and experience games.
WHAT'S NEW
The Gummies are ready for a new adventure! Ride down the chocolate river as your Gummies explore 20 new levels in Cocoa Canopies! Be on the look out for flowing chocolate, it will sweep your Gummies away!