Chess · Play & Learn 4.4.13 Apk + Mod (Premium) Android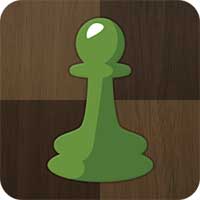 Offline
Download last version Chess – Play & Learn Apk Android from Rexdl. Play chess with more than 10 million players around the world! Enjoy free unlimited games and improve your chess rating with 50,000+ tactics puzzles, interactive lessons and videos, and a powerful computer opponent. Unlock your inner chess master today!
PLAY CHESS
– Challenge your friends and chat with opponents
– Play real-time blitz or daily correspondence chess
TACTICS PUZZLES
– Solve more than 50,000 puzzles
– Adjusts to your skill level to help you improve
LESSONS
– Thousands of videos and interactive lessons from top Grandmasters
– Interactive tutorials with helpful tips and highlights
COMPUTER
– Adjust the computer's strength
– Analyze your game to learn what went wrong
AND MORE . . 
– Daily articles by top authors and coaches like IM Jeremy Silman
– Opening explorer helps you learn and play the right openings
– Make friends & send messages
– 20+ gorgeous themes for boards, pieces, and backgrounds
– Detailed performance stats and ratings
– Active community forum
REVIEWS
– "I've tried every chess app out there and the Chess.com app is in a class by itself. It is the only chess app you will ever need, and the best choice if you want to improve!" – Michael
– "Amazing! Play with friends or random people at your skill level. So much fun!" – Playa
– "I use it daily for tactics, live games, and videos on strategy. I love this app!" – Samantha212
– "Great chess app and perfect mobile compliment to an excellent website. Highly recommended for beginners and experienced players alike." – Brian
– "Makes playing chess against other players from around the world easy and fun." – Northflow
WHAT'S NEW
Hey, chess-lovers! This new version updates a popular feature, adds new ways to train, and brings more fun to your Profile and Game Chat.
– Make a good habit of the new Daily Puzzle!
– Learn to finish your games (and your opponents) with the Endgames trainer!
– Watch major tournaments in Events!
– Work on key skills, relive classic games, or play custom positions with the new Practice feature!
– Enjoy a better showcase for your Awards.
– Archive your Bot games.
Thank you – and enjoy your chess!