Video Downloader Tool for All 1.3.7 Unlocked Apk for Android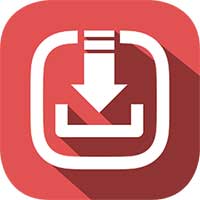 Video Downloader Tool for All 1.3.7
Unlocked

Apk for Android
Video Downloader is a small app but it can help you to download video quickly and easily. It supports to download video from Dailymotion, Facebook, Vimeo, Ustream, Twitter, Vine, LiveLeak, Aol.On, Streamable.com, Break.com, Rumble.com and more…
SPECIAL FEATURES:
Allow you to download images, videos from big social networks such as Facebook, Twitter, Vine and from video providing websites such as Vimeo, Dailymotion…
Store and manage your favorite videos, photos.
Share videos, photos on other social networks.
GUIDED:
– Copy url from your browser.
– Paste into the input field.
– Waitting for app checks your url
– Press on "Save Video" or "Save Image" button.
– Done!
WHAT'S NEW
**Version 1.3.7:
– Add upgrade premium feature to remove ads.
**Version 1.3.6:
– Improve performance.
**Version 1.3.5:
– Increase speed grab video, movie links
– Support more URL format from Facebook
– Update UI for small screen devices
– Handle shared url from another app
**Version 1.3.2:
– Increase download speed from Facebook, Vimeo, Instagram, Dailymotion
– Fixed no sound bug
– Support more website
**Version 1.3.1:
– Improve performance & fix bugs