Train Sim Pro 4.0.1 Apk for Android – Simulation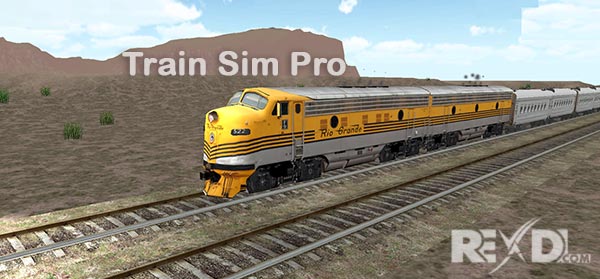 Current version has 5 Scenes and allows you to control speed, direction, sound horn/bell, control train lights, toggle 23 train models, switch between night and day mode and control the camera pan/zoom around the train. You can also sit inside all of the 23 trains.
I originally wrote this game for my 18 month old son. He was easily able to learn how to control all of the above features within a few minutes. Although the controls are extremely simple even for a kid, adults that like trains will find plenty of enjoyment in this simple yet fun train simulator.
Ad free Version of Train Sim
The #1 Train Simulator with over 12M downloads!
FEATURES
Awesomely realistic 3D graphics
41 realistic 3D Train Types
26 Train Car Types
8 realistic 3D environments
1 Kids Scene with Toy Trains
1 Underground Subway Scene
Cab views for all trains
Train derailments
Kid friendly
Realistic sounds
Easy controls
Regular content updates
No In-App Purchasing
No Ads
Optimized for Intel x86 mobile devices
Perfect fun for both adults and kids who love trains, pick up passengers from stations, or carry some freight. Control your favorite historical or modern trains perfectly recreated in 3D. Sit inside the trains, passenger cars, or simply view the train from the ground as it comes towards you.
iOS/Win8/WP8 version now also available
WHAT'S NEW:
– New California Coast Level
– Bug Fixes & Performance Improvements