Time Gap Hidden Object Mystery APK 5.19.507 Android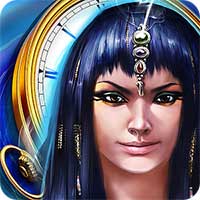 Plunge deep in a whirlwind adventure with Time Gap hidden object mystery game. Unravel wonderwul facts about Alexander the Great, Cleopatra, Napoleon, Lincoln and Einstein as you try to save the day. Travel around the world with the help of an interactive map, complete multiple tasks, assemble diverse collections and engage in numerous minigames. It's time to challenge the destiny!
It's more than the original storyline and unexpected ending that makes this finding game so addicting. Featuring elements of various game genres,like hidden objects, adventure, Match-3, Bubble Shooter, Snooker, it provides incredibly rich playing experienceof this .
Features of Time Gap Hidden Object Mystery :
Complete countless tasks and play for months!
Enjoy exciting Bubble Shooter mini-game. Chase the fire storm!
100+ levels in Match 3, Bubble Shooter and Snooker mini-games
Snooker mini-game is available! Play it by tapping the Storm on the world map
You also can enjoy the enhanced Match 3 mini-game
Try your luck in Cleopatra's Casino any time
Attention! UFO has arrived to Earth! You can find it on the map!
Experience diverse hidden object gameplay
Discover interesting facts about the outstanding personalities
Watch for updates to access new content of this adventure quest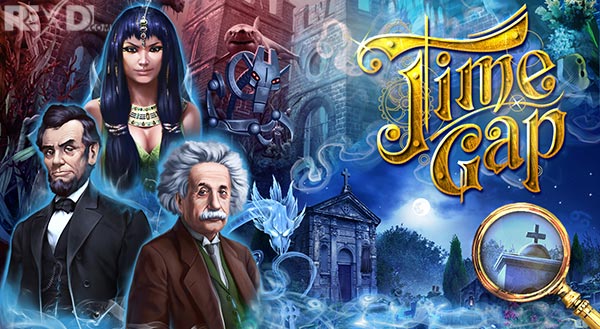 The age of wonders
Following the storyline you will travel across the globe and explore various hidden object locations. Thus you raise your skill level and gain experience to unlock more spots on the interactive map. Various anomalies and natural disasters diversify the gameplay of adventure, so sometimes you will have to complete the hidden object scenes in pitch darkness, or face the item list with mixed letters. Don't give way to despair – all kinds of power-ups will let you cope with any trouble your encounter!
Scouring hidden object locations you will also come across numerous collectibles and special items. These are needed to comply with the requests of the wraiths who will guide you through this exciting adventure game. Your diary will keep track of all the given tasks, because there may be a few of them at a time. Check it regularly, and learn interesting facts about your haunted companions and key information on the game story to finally return the Earth to the humanity.
Now you can get early access to the next version of Time Gap Hidden Object Mystery by becoming a Beta tester.
Ready to start testing? Learn how to participate here: http://bit.ly/1jYexVl
Become our fan on Facebook: http://facebook.com/Absolutist.games
Follow us on Twitter: https://twitter.com/absolutistgame
WHAT'S NEW:
NEW hidden object scene Safari!
Search for hidden objects in the beautifully drawn location, exchange new collections and embark on the new story adventure.
Renewed hidden object scenes: Cemetery and UFO
Enhanced graphics in mini-games (Snooker, Match 3, Bubble Shooter)
We strive for constant improvement, so never hesitate to share your feedback. Thank you playing Time Gap!