Survival Craft 🌋 Match 3 2.2 Apk + Mod for Android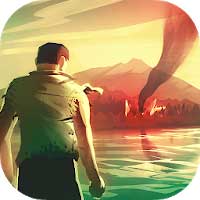 Offline
You're a robinson – catastrophe surviver, your goal is a disaster survival! This desolation survival is for robinsons, not for weakling. You're a desolate disaster surviver, so solve match 3 quest and try to survive on this desolate island. Hardcore strategy about desolation, desolateness and match 3 quest for real robinsons, not for weakling!
Hardcore strategy for robinsons – be a catastrophe surviver like a robinson, overcome desolateness and enjoy three row craft! Robinson surviver have to craft, have to survive this catastrophe, despite desolateness on an desolate island. Craft to survive, explore desolate island and survive in this desolateness! Are you a robinson surviver or a weakling? Can you survive this island quest disaster?
Survival Craft ? Match 3 game features:
– Disaster survival for robinsons on desolate island
– You're a catastrophe disaster surviver
– Desolateness and desolation not for weakling
– Be a robinson in survival craft desolateness and desolation
– Match 3 for robinsons, not for weakling
WHAT'S NEW
Update 2.2:
Changed the privacy policy in accordance with the European law of the GDPR
Update 2.1:
🌋 New quests
🌴 New locations: Gulf and Glade
🐟 New resources: Crude fish, Clay, Raw meat, Animal skin
🏹 New recipes for crafting
🚀 Fixed bugs that you reported in the reviews. Thanks for your feedback, it allow us to make the game better!
Mod:
THE GAME HAS BEEN MODIFIED TO 100 VITALITY, HUNGER, THIRST, FREE IN-APP PURCHASES