Super Phantom HD 1.1.1 Apk for Android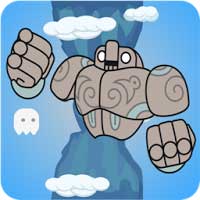 Offline
Are you ready for the challenge? falling from moving platforms, picking up items and power ups to kill enemies, avoiding many obstacles, collecting coins, boxes to get a higher score , how much can u score? can you be the ghost king!
Features: 
– Discover a new falling adventure!
– Awesome HD graphics!
– Many awesome worlds to play:
– Sky
– Jungle
– Ice
– Pink
– Dark
– Rainbow ,more worlds coming soon…
– More than 25 items and power ups to get.
– Obstacles to avoid and more than 40 enemies to kill.
– 6 bosses to fight.
– Simple controls with 2 touch game play!
– Enjoy amazing soundtracks!
– Compete against your friends with google play leader board!
– unlock nice achievements!