Lep's World 2.6.1 Apk for Android Similar Super Mario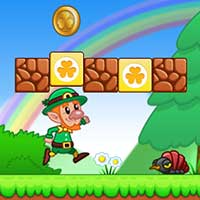 Lep's World 2.6.1
Apk for Android
Similar Super Mario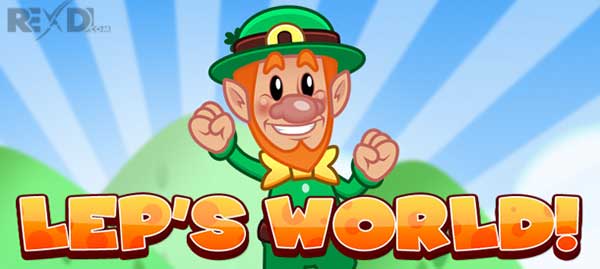 Free direct download new version Lep's World from Rexdl. "Lep's World" is a legendary platformer, with nearly 100 million downloads! So, get in on the fun!
Be nimble… be quick… and help Lep find his gold in this beautiful adventure. It's hidden in a range of awesomely well-designed levels, and he's determined to find it all!
5/5 – "The best game ever! I love it so much, I can't stop playing it!"
5/5 – "It's a lot of fun, regardless of your age!"
5/5 – "This side-scroller is simply phenomenal!"
Lep's World features:
56 well-designed levels
Fabulous animations and in-game graphics
5 different world themes
9 challenging enemies
Classic platform game style
Lep's World is a classic platform game that combines old school game play with modern playability.
Lep the leprechaun has lost his gold, so to find it he needs you to help him run and jump through the fantastical realms of Lep's World. Be careful, though. This place is full of beastly monsters, and they'll do everything they can to stop little Lep. If you collect a cloverleaf, Lep's health grows. Ah, but health alone won't keep Lep out of trouble. Even an angry bee could sting him! Use your smooth, easy moves to guide Lep on his adventure. It's "forty shades o' fun"!
Need technical support? Want to send us suggestions? Just contact us at any time [email protected] or http://www.LepsWorld3.com
WHAT'S NEW
WHAT'S NEW
4th anniversary of Lep's World!!!
Celebrate with us and check out the BIGGEST update in the history of Lep's World, this update brings the amazing new WORLD MAP with the mystical MAYA island:
• TRAVEL around and visit all places in the Lep universe
• ENJOY all redesigned levels (1-56)
• PLAY the brand new maya episode (8 NEW levels)
Thanks for playing! Remember to rate us after each update.