Super Army Frontline Mission 1.0.4 Apk Mod Money for Android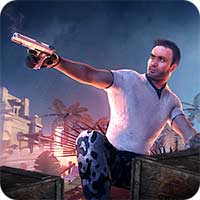 Super Army Frontline Mission 1.0.4 Apk Mod

Money

for Android
Super Army Frontline Mission is an action pack game of 2017 to explore your war commando skills at the peak of the battle. A free action game with 3d graphics to indulge all the action lovers. In Super Army Frontline Mission various missions to complete, addictive game play and a chance to be the hero of US Army in 2017.
Terrorist have some deep roots now in various Middle East and other regions and if they are not stopped and uprooted right now, the terrorist activity would increase with time which would be poisonous for nations around the globe. US Army has found a heaven on earth for terrorists. You have been assigned as the Lead Commando soldier for this crucial military operation to be conducted in ME region. Retaliate sensibly and make effective moves to stay safe. Super Army Frontline Mission is critical.
This counter terrorist operation is bloody and we have no chance to lose it. This super counter terrorist operation needs to be ended within a few days as soon as possible with a super victory. You have been trained well for Army wars and battles so that enemy could be killed. This counter terrorist operation is important and the whole clan of Armies eyes are on the US Army now. Shoot and advance towards the target points. Target points are everywhere and soldier you have to kill the enemy there. Advance forward and shoot. You belong to the super army. An Army who has ruled the world. Super Army Terrorist Mission would be a critical military operation.
Beginning with your weapons you have M1911, MP5, M4 and combat shotguns. The M1911 is a single-action, semi-automatic, magazine-fed, recoil-operated pistol chambered for the 45 ACP cartridge. Best to use in the close combats where enemy is just on a few feet's distance. You have MP5 the most popular submachine gun functions according to the proven roller-delayed blowback principle. MP5 would fill your tactical requirements during the battle with the enemy as it is easy to use and handle.
You have M4/M4A1 which is a light weight gas operated, air cooled, magazine fed, selective rate, shoulder fired weapon with a collapsible stock. It is now the standard issue firearm for the most units in the US military. Shoot and kill the enemy in the war with it. You can also use combat shot guns which is an offensive lethal weapon. Once you kill all the enemies there, you would be given tribute by the top military officials in recognition to your war fight and victory. US Army has been the best in the world so prove it with your commando skills. Be a tough soldier who has some great strategic skills of warfare.
Take your position behind the walls and inside the bunkers and make sure you are hidden when the terrorists attack on you. Bad guys are fully loaded with weapons and what not, they have everything to destroy a strong army's attack but hey not the US Army, it is no joke. Strike hard and fight well to win this ME battle.
Features
Addictive game play
Free 3d Action game
Challenging missions to accomplish
Real like sound effects
Various weapons to use
Chance to be a US Army Commando
Map to find enemies
WHAT'S NEW
Minor Updates
Privacy Policy Added