SoulCraft 2 – Action RPG 1.6.1 (Full) Apk for Android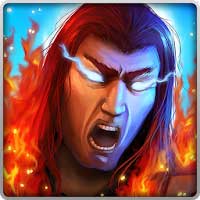 Offline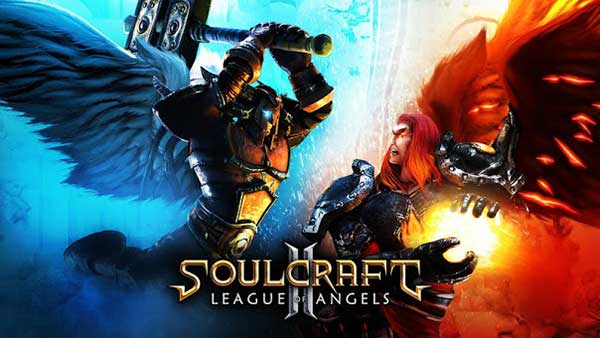 SoulCraft 2 – League of Angels is the best free Action RPG for Android. Choose one of seven Angels and defend earth from the iron legions and knights of hell! Compete multiplayer against other players in the social league, form guilds and become the best SoulCraft player in the world.
If you have been a range hunter or melee demon in enough dungeon crawlers and hack and slash slayers, seen all the loot, summoners, blood & glory and wraith, cleared the crime city, feel like you have been a warrior for all eternity already fighting dragons, answer the call, fight for the torchlight of hope, do your duty and choose to be a legendary hero (or heroes of destiny if you will) in the action role playing game SoulCraft. Pick your ninja gun bros (or sister), put the order back into the world of chaos and defeat the wars of the gods in the shadowlands. Put the game in your pockets and you will always have arcane legends with you. Be the star in the dark, be brave at the frontier, unleash your wild blood and fulfill your final fantasy 😉
– New Multiplayer League: Challenge other players in asynchronous multiplayer matches and customize your defenses. Win your daily leagues to become the best SoulCraft Player in the world
– 7 different heroes: Choose your play style from melee warriors to range mages
– Epic singleplayer campaign: continue your quest to save the world from the demons of the apocalypse
– Full controller support (incl. MOGA) – play it on your big TV screen
– Offline Support: You can play the singleplayer modes offline as well (this is not a typical fanstasy MMORPG requiring permanent internet connection)
Setting of Action RPG game:
With humans on the brink to discover the secret of eternal life, angels and evil demons make a pact to proclaim the apocalypse to be able to materialize into the real world, fight the humans for victory and keep the circle of life intact. SoulCraft lets you play as an angel (with humans and demons coming soon) – it is up to you who will win this fight. May it be diablo in hell, god in heaven or the human race in this war of heroes directly on earth.
SoulCraft is being developed by the small indie game studio MobileBits. The game is still in development and we hope you will take this chance to shape this free game with us together to make it a real top pick and award winning game with lots of prizes. We will constantly add lots of stuff (locations, character, spells, items and more) and we will use your feedback to decide what to do next.
Download the best game SoulCraft right now for free and tell us what you think on our feedback page at http://SoulCraft2.com – and please like us on http://facebook.com/Soulcraftgame
Thank you 🙂
Soulcraft is now MOGA Enhanced! Available at major retailers, carrier stores and online at http://www.MOGAanywhere.com
Android TV users: a compatible gamepad is required to play!
WHAT'S NEW