Shapical Pro 2.2 Apk for Android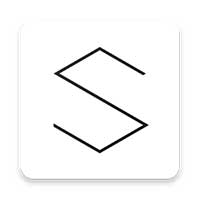 *** Shapical Pro unlocks all features of the app (no in-app purchases) ***
*** Featured in 90+ countries on Google Play ***
Shapical is a game-changing photo editor created to transform your photos into elegant designs with sharp geometric shapes. Our app is very simple to use: you can turn your shots into artworks in just a few taps. Intuitive interface and clean design make the editing process incredible fun.
The app features:
– Integration with Unsplash, rich collection of beautiful high-resolution photos
– 300+ unique shapes (252 of which are available for free)
– Color overlay, stroke width and opacity settings
– Original blur effects
– Rich color palette
– 3D and Eraser tools
Tag your edits with #shapical for a chance to get featured on our Instagram page.
Contact us:
[email protected]
instagram.com/shapical
twitter.com/sixhandsapps
facebook.com/sixhandsapps
WHAT'S NEW
This version brings further stability tweaks and includes the following updates:
– Eraser tool got an upgrade with a soft brush and improved performance of Undo/Redo buttons.
– When you press the Android Back button, the app will now navigate to the previous page.
– We fixed an issue where shapes would not appear correctly in some instances.
– Improved processing of source images and blur effects.
– Increased maximum shape size.
Thanks for using Shapical!