DeskDock PRO 1.1.3-pro Apk for Android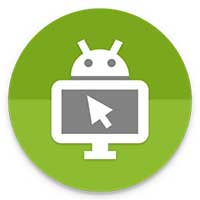 DeskDock allows you to share your computer's mouse and keyboard with your Android devices via a USB cable. The app enables you to control your Android device as if it was an additional monitor for your computer. Simply move your computer's mouse cursor over the screen boundaries to start controlling your Android devices.
Features
• Use your computer's mouse and keyboard with your Android devices
• Keyboard sharing supports international keyboards (eg Umlauts)
• Share clipboard between computer and Android devices
• Drag and Drop: Urls will be opened automatically, APKs will be installed
• Shortcuts for turning off screen, multitouch, quickly changing volume, screen brightness
• Supports Windows, Linux and macOS
• Works on all Android versions starting from 4.1
• NO rooted device required
• Connect multiple Android devices to one computer
• Flexible arrangement of devices
• Customizable mouse button actions
• Customizable mouse pointer speed
• Ready for Android Nougat
This app can be described as an unofficial successor to ShareKM, or an Android version of Synergy. It could also be described as a Virtual KVM Switch or a Software KVM Switch solution.
The shared clipboard could be considered an Android-equivalent to the universal clipboard between iOS and macOS.
This app requires a free server application to run on your computer that can be downloaded here: http://bit.ly/DeskDockServer. The Java Runtime version 1.7 or later is needed on the computer. Depending on your system, device drivers may have to be installed.
Important: Please be aware that this is an early version of this application. Bugs and issues might cross your way. If something does not work, please do not write bad reviews, but send an email to the support email address listed below or in the app so I actually have a chance to help you or fix the issues. Thanks!
WHAT'S NEW
+ Improved compatibility with Samsung Galaxy S8
IMPORTANT: A note on Android O:
An intentional change in the upcoming Android O will prevent DeskDock from displaying its cursor above system UI such as the notification shade or the keyboard.
In order to convince Google to revert this change, please star the issue report at https://issuetracker.google.com/issues/36574245.