Pirate Power 1.2.060 Apk Mod Android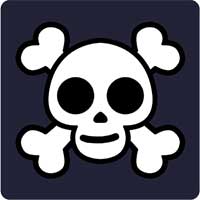 Pirate Power
1.2.060
Apk Mod Android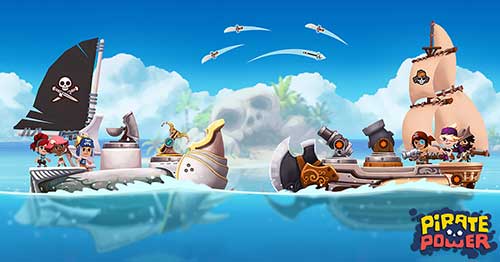 Grow your pirate fleet and build your island. Recruit pirates, fight epic battles, explore and earn gold and treasures! Lead your pirate fleet into battle now!
DEFEAT HUGE BOSSES!
There's some huge bad guys in Pirate Power. And to beat them, you will need to build, customize and make your boats stronger. With the help of all your heroes and their powerful powers you will teach a lesson to the evil Doge, the giant King Crab, the Kraken and even more enormous bad guys.
RICH UNIVERSE and ADVENTURE
Discover the rich and colorful universe of Pirate Power with its unique and high definition 2d art style, stylish heroes and huge monsters in an Epic pirate adventure.
60+ HEROES AND THEIR SPECTACULAR POWERS
Tsunamis, Meteorites rain, Tornadoes, Thunder Strikes, Arrow shower and other impressive powers will help you win battles against the bad guys. There are more than 60+ heroes and each hero has a unique badass skill.
BUILD and CUSTOMIZE YOUR BOATS
Discover and collect 200+ boat parts to create thousands of boat combinations. Level up your heroes, weapons, sails, hulls, crazy boat gadgets to become the strongest pirate in the whole universe.
PVP MULTIPLAYER
Fight against real opponents to win the arena battles
WHAT'S NEW
What's new?
– New Arena Levels, climb in the arena levels and earn new heroes
– New heroes in the Arena Chest: Necromancer, Goddess Claw, Voodoo Thorn, Kasai
– New Arena Leaderboard with the ability to see the best boats from other players
– Hulls can now be fusionned
– Cheery: Decreased cost of her distract skill from 3 to 2 AP .
– Bruce: Made his active skill 30% more powerful
– Pirate Battleship: Added 10% more health to make this hull more attractive